Lee & Associates South Florida Principal, Aida Nolan-Rodriguez, Brokers Medical Office Condo Sale at the Minorca in Coral Gables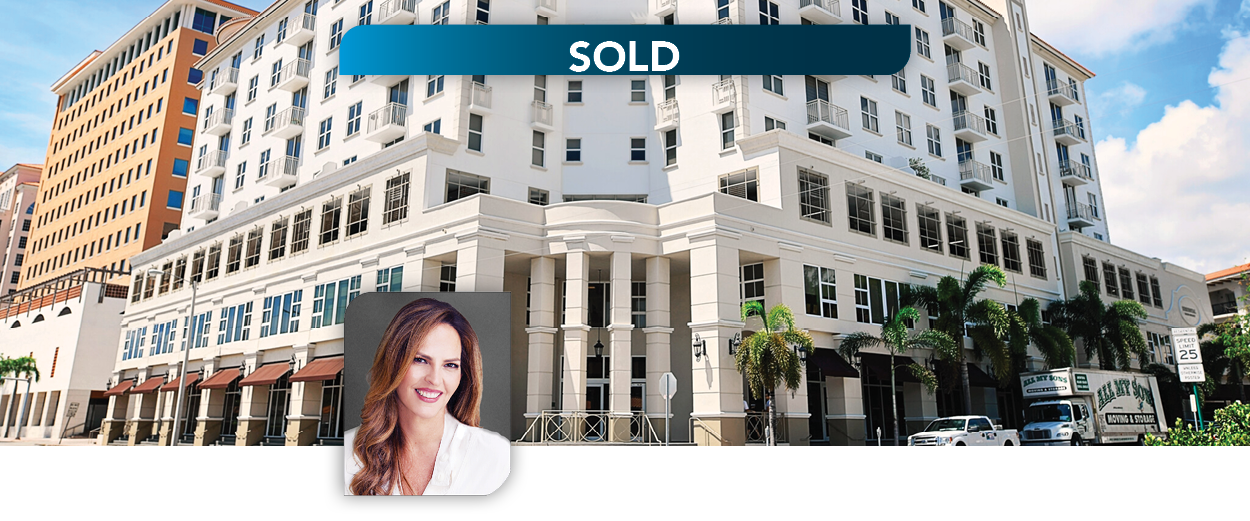 Lee & Associates South Florida Principal, Aida Nolan-Rodriguez, Brokers Medical Office Condo Sale at the Minorca in Coral Gables
MIAMI, Florida—December 8, 2021 – Lee & Associates South Florida announces the sale of a Medical Office Condo located at 2030 Douglas Road in the prestigious Minorca building in Coral Gables, Florida. The unit was purchased in All Cash by Patricia Linares from Carlos Guerrero C&C Investments for $575,000 on December 6, 2021.
Lee & Associates South Florida Principal, Aida Nolan-Rodriguez, represented both the Seller and the Buyer in the transaction. Aida joined Lee & Associates as Principal with a specialization in Medical Office properties and Healthcare Real Estate, having an impeccable reputation in the marketplace servicing a niche group of physicians, healthcare professionals, and diagnostic/imaging centers. She also works closely with developers in the implementation, design, marketing and sales of new medical and professional office condominiums, as well as leasing of preconstruction projects.
This second-floor condo unit totals 1,400 SF of medical office space, and the sale is a testament to the recent activity in the Coral Gables submarket. The City of Coral Gables continues to expand with new businesses entering the market daily, with rental rates on the steady rise and vacancy rates in the area remaining low.
About Lee & Associates | South Florida
Lee & Associates | South Florida is a full service commercial real estate brokerage firm providing the highest level of service to South Florida's diverse industrial, office, retail, multifamily, investment and land sectors. Our dedicated team of professionals is led by Matthew Rotolante, a 4th generation Miami native in a family that has owned and operated commercial property in the South Florida market since 1928. Our bilingual culture allows for open communications throughout the company, fostering collaboration and information sharing. In addition, the Lee & Associates' robust national network that sold and leased nearly $16 Billion in commercial real estate in 2019 offers clients a cross-market platform of services and expertise across all asset specialties and representation roles.
Lee & Associates is a commercial real estate brokerage, management and appraisal services firm. Established in 1979, Lee & Associates has grown its service platform to include offices in the United States and Canada. Lee & Associates provides superior market intelligence in office, industrial, retail, investment and appraisal to meet the specialized needs of our clients. For the latest news from Lee & Associates, visit lee-associates.com or follow us on Facebook, LinkedIn, Twitter and Link, our company blog.