Lee & Associates South Florida Completes Sale of Downtown Fort Lauderdale Commercial Building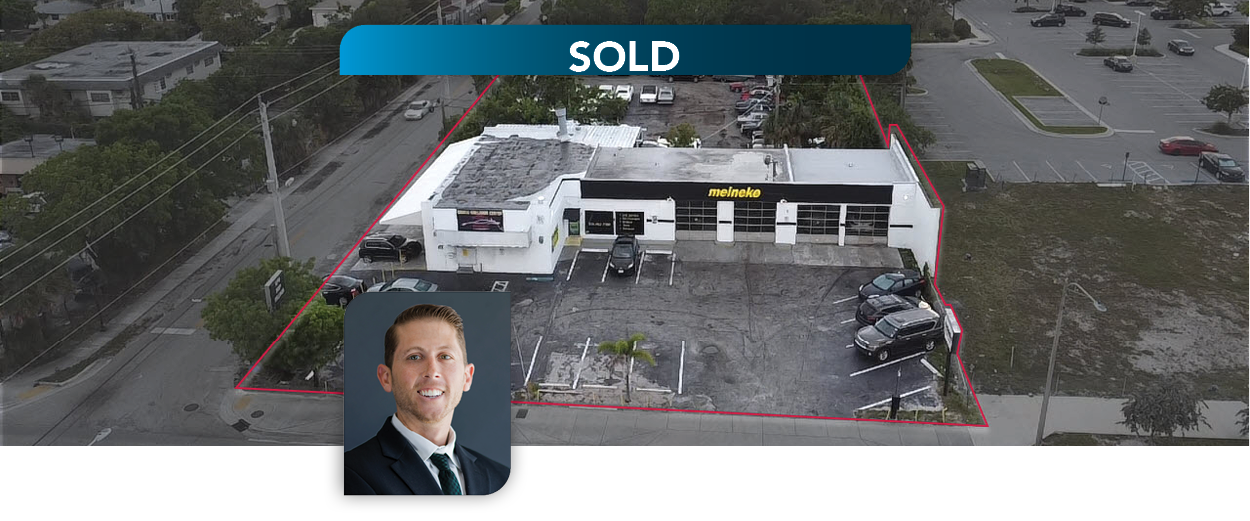 Principal Greg Milopoulos successfully represents seller in $2.425 million transaction
MIAMI, FL (September 1, 2023) – Lee & Associates South Florida Principal, Greg Milopoulos, closed the sale of a downtown Fort Lauderdale commercial building that has future redevelopment potential. The $2.425 million transaction closed on Aug. 24 above the initial asking price.
Milopoulos marketed the 900-901 N. Andrews Ave. site on behalf of seller John Mar III LLC. KP Storage LLC is the buyer.
The property includes a 3,941-square-foot retail/industrial building and vacant lot encompassing a total of .73 acres currently being used as an automotive repair facility and a general overflow parking lot.
KP Storage LLC plans to occupy the majority of the Fort Lauderdale property, with eventual plans for redevelopment a few years from now.
Milopoulos had an existing relationship with the seller for over 8 years which included assisting in brokerage and construction management.
"We are thrilled to secure a favorable outcome for our client which included sourcing several offers each outperforming the other in a different way but ultimately settling with a group we knew could close in a time when closing investment sales transactions is particularly challenging," Milopoulos said. "Our team successfully leveraged Lee & Associates' world-class tools and national network to complement our local market knowledge and relationships."
Milopoulos joined Lee & Associates South Florida earlier this year. He works to represent clients in dispositions and generating investment sales opportunities throughout the tri-county area.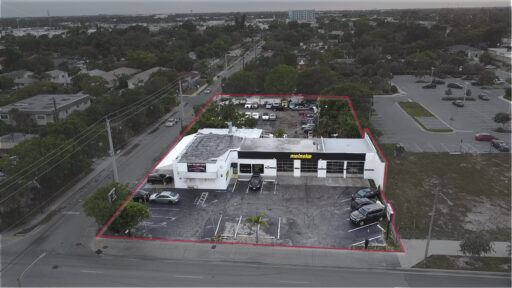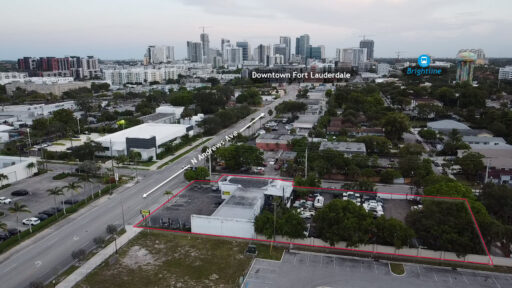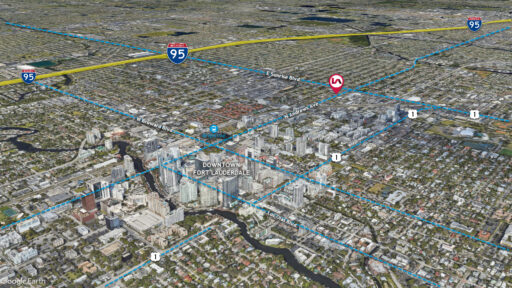 About Lee & Associates | South Florida
Lee & Associates | South Florida is a fully vertical commercial real estate brokerage firm focused on industrial, office, retail, multifamily, investment and land sectors. Our dedicated team of professionals is led by Matthew Rotolante, CCIM, SIOR a 4th generation South Florida native in a family that has owned and operated commercial property here since 1928. Lee & Associates is the largest agent owned brokerage in the nation with Senior Agent's ability to earn profit share resulting in the highest splits while still receiving full resources, support and leads from our national network. Our collaborative and cheerful culture allows for open communications throughout the company, fostering the sharing of information and best practices to better enable client decision making.  The Lee & Associates' robust national network that sold and leased over $32 Billion in 2022 offers clients a cross-market platform of expertise and deal opportunities across all asset specialties and representation roles. For the latest news from Lee & Associates South Florida, visit leesouthflorida.com or follow us on Facebook, LinkedIn, Twitter and Instagram, our company local news.
Lee & Associates is a commercial real estate brokerage sales, leasing and management firm. Established in 1979, Lee & Associates has grown its service platform to include over 75 offices in the United States and Canada. Lee & Associates is the largest agent owned commercial real estate brokerage where agents get the greatest return for their efforts and hence are more committed and better enabled to provide superior results for their customers.  For the latest news from Lee & Associates, visit lee-associates.com or follow us on Facebook, LinkedIn, Twitter and Link, our company blog.