South Florida office rents have peaked, report says
South Florida office rents have peaked, report says
By  Erik Bojnansky South Florida Business Journal
October 26, 2023
South Florida's office rents might have finally hit their peak, a report from a commercial brokerage stated.
According to a recent report from Lee & Associates Commercial Real Estate Services, the average asking rent for office space in the tri-county area in the third quarter of 2023 was $36.64 per square foot, just 0.69% (or 25 cents) higher than the previous quarter. Year-over-year, office rents increased by 2.84%.
The average rental rate is triple net, meaning it doesn't include other expenses such as real estate taxes, insurance, and maintenance.
The vacancy rate for Miami-Dade, Broward and Palm Beach counties was 8.6%, the near exact rate of the previous four quarters.
The figures reflect that while South Florida's office market remains strong compared to many other parts of the U.S., its rental rates have finally hit their ceiling, said Bert Checa, a principal of Lee & Associates' Miami office.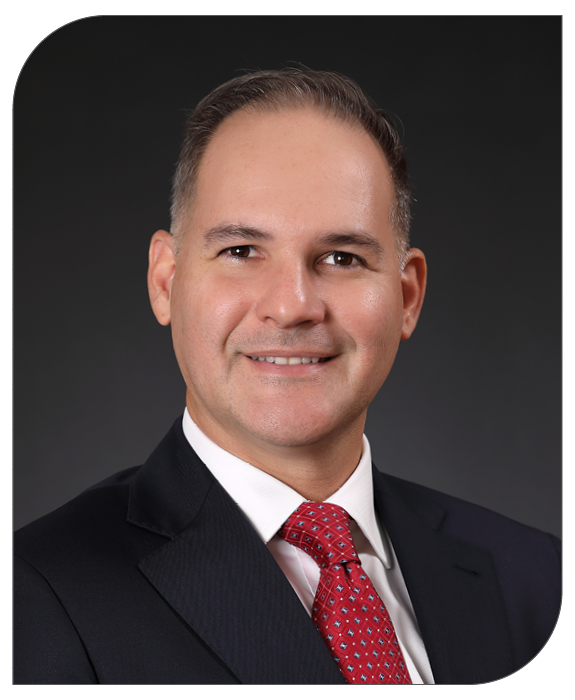 "Some brokers think this is a little bit of a breather, but my personal opinion, given the leasing activities I'm seeing, my overall market pulse, is that we have peaked at this point," said Checa, who authored the 3Q 2023 report.
South Florida's office rents have grown significantly since the pandemic as out-of-state businesses hunted for quality office space that would attract clients and employees. However by the end of 2022 the office markets showed signs of slowing as leasing activity shrank. Lending for office product, meanwhile, grew increasingly difficult due to rising interest rates and increased skepticism from banks due to hybrid working patterns, developers and brokers have told the Business Journal.
Nevertheless, office rents continued to rise in all three counties. That's because out-of-state companies continued to migrate to South Florida.
Now that flow of new companies has slowed. "We have absorbed the brunt of the migration," Checa said.
In addition, higher rents have caused "legacy" local companies to seeker cheaper alternatives to pricey markets such as the Brickell Financial District to places such as the Miami International Airport area or Coral Gables.
"The increase in interest rates have also had an impact on the growth of rental rates in the market," Checa added. "We are starting to see a point where the market is testing the rental rates in ways that have never been tested before."
These factors have caused office landlords to retain the tenants they already have. "They're switching gears to renew as many tenants as possible," Checa said.
But the office owners are attempting to do this without reducing their rental rates, at least on paper, in order for their rent rolls to be as attractive as possible for lenders. "They're giving other concessions to hold on to the rents they have achieved," Checa said. Those concessions often include at lease one month of free rent per lease year, he added.
At the same time, more South Florida companies are requiring their employees to spend time in the office now than at any point since the pandemic, Checa said. Such a trend will help landlords. Nevertheless, some property owners are looking at medical office as a stable "work-from-home resistant alternative."
"That type of office user needs to be on site. They can't have their staff work remotely," Checa said.
The needed physical requirements for medical office users isn't that extensive either. All is really needed are an abundance of parking spaces and additional plumbing for sinks, Checa said.
"We no longer have those X-ray machines from the 1980s that needed reinforced floor loads to hold the weight," he said. "The new technology is lightweight, compact, and [smaller], allowing for traditional office buildings to attract medical users."
About Lee & Associates South Florida
Lee & Associates South Florida is a fully vertical commercial real estate brokerage firm focused on industrial, office, retail, multifamily, investment and land sectors. Our dedicated team of professionals is led by Matthew Rotolante, CCIM, SIOR a 4th generation South Florida native in a family that has owned and operated commercial property here since 1928. Lee & Associates is the largest agent owned brokerage in the nation with Senior Agent's ability to earn profit share resulting in the highest splits while still receiving full resources, support and leads from our national network. Our collaborative and cheerful culture allows for open communications throughout the company, fostering the sharing of information and best practices to better enable client decision making.  The Lee & Associates' robust national network that sold and leased over $32 Billion in 2022 offers clients a cross-market platform of expertise and deal opportunities across all asset specialties and representation roles. For the latest news from Lee & Associates South Florida, visit leesouthflorida.com or follow us on Facebook, LinkedIn, Twitter and Instagram, our company local news.
About Lee & Associates
Lee & Associates is a commercial real estate brokerage sales, leasing and management firm. Established in 1979, Lee & Associates has grown its service platform to include over 75 offices in the United States and Canada. Lee & Associates is the largest agent owned commercial real estate brokerage where agents get the greatest return for their efforts and hence are more committed and better enabled to provide superior results for their customers.  For the latest news from Lee & Associates, visit lee-associates.com or follow us on Facebook, LinkedIn, Twitter and Link, our company blog.