BERT
CHECA
Principal
Lee & Associates South Florida

Specializing in Office Landlord Agency & Tenant Representation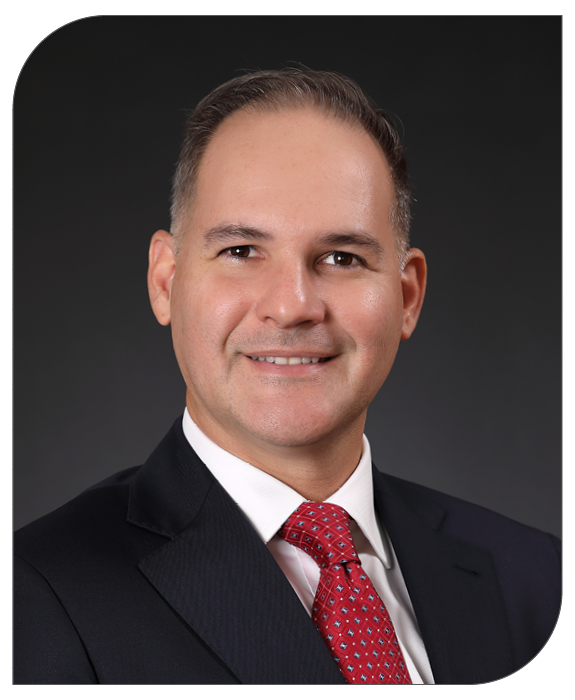 Bert Checa
Principal
M: 786.473.9227
O: 305.235.1500 x1012
bcheca@lee-associates.com
7925 NW 12th Street, Suite 301
Miami, FL 33126
Biography
Specializing in Office Landlord Agency & Tenant Representation
Humberto (Bert) Checa serves as Principal with Lee & Associates South Florida heading the Office Landlord Agency and Tenant Representation team. As an office space veteran and expert, Bert brings over 20 years of office leasing experience and has been responsible for over 3 million square feet of completed transactions. Bert has represented numerous landlords and tenants which have included both Fortune 500 and private local corporations, as well as major institutions and local private investors. His extensive experience has allowed him to develop a deep knowledge of marketing, negotiating and leasing office space, in addition to thoroughly understanding the entire process of site selection, the design, approval and construction of office sites, and other occupancy logistics.
"As an office space veteran and expert, I've seen over time that Landlords do not benefit most by using the largest brokerage firm to represent their asset, but rather having the brokerage firm that will dedicate the right team, resources and time to their asset that makes the difference. Determining if their current agent is qualified and capable of investing / focusing the necessary time to their assets will be a crucial strategy to navigate challenging times ahead."
Prior to joining Lee & Associates, Bert served as Vice President at Transwestern's Agency Leasing Group for South Florida. Previous to that, Bert was a Senior Broker in the office practice group at Coldwell Banker Commercial Advisors, and also served as Senior Broker at Pointe Group Advisors after beginning his commercial real estate career at Holly Real Estate in 2005.
Bert Checa obtained his BA from Florida International University, and is tri-lingual speaking English, Spanish and Portuguese. He is highly skilled in complex review and understanding of lease contracts and purchase agreements, online marketing platforms and search tools, and negotiations of commercial transactions including design construction and occupancy logistics. Throughout his career, Bert has developed critical relationships with local developers, architects and contractors throughout his career, enabling him to offer top-tier value and support to each of his clients unique needs.
| | | |
| --- | --- | --- |
| Miami Tower | 619,093 SF | Class A Office Building |
| 4000 Ponce | 183,696 SF | Class A Office Building |
| Miami Green | 115,849 SF | Class A Office Building |
| 4770 Biscayne | 137,634 SF | Class B Office Condo Building |
| Santona Corner | 98,000 SF | Class B Office Condo Building |
| 1805 Ponce de Leon | 33,238 SF | Class B Office Condo Building |
| Kendall Office Center | 98,000 SF | Class B Office & Retail Park |
BA, Florida International University
BERT
CHECA

IN THE NEWS...