SAN LUIS OBISPO, Calif.—August 19, 2016—A 19.6-acre land parcel, which is located at 265 Meissner in San Luis Obispo,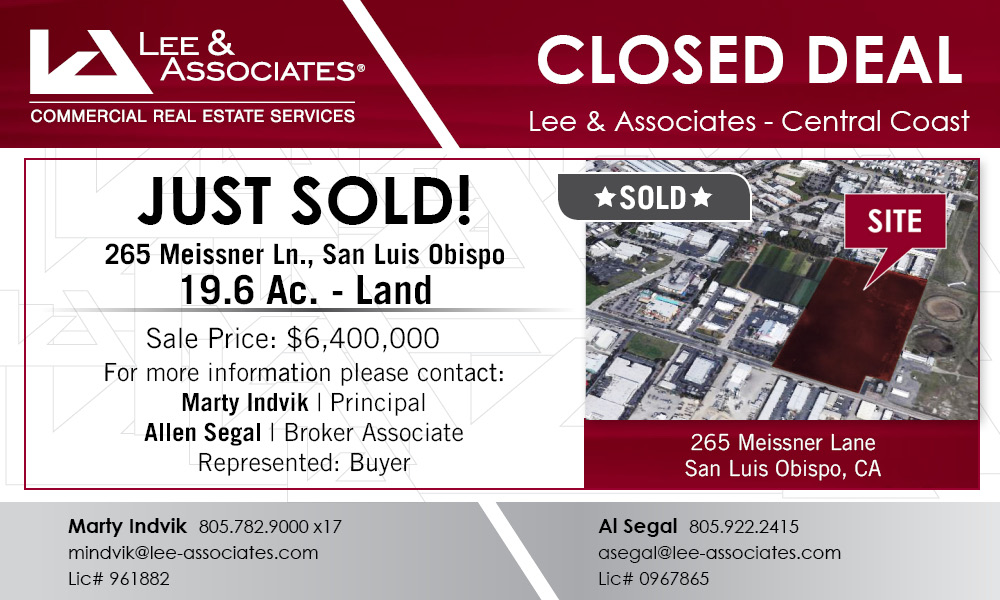 was sold for $6.4 million.
Marty Indvik of Lee & Associates – San Luis Obispo and Allen Segal of Lee & Associates – Los Olivos, represented the buyer, Meissner Lane SLO LLC. The seller was Henry Myers, who was represented by an outside firm.
"The buyer plans to sell off the parcels or pursue build to suits," said Indvik, noting that the property has a tentative map approved for 33 lots of various sizes. "The approximate 20 acre site on Tank Farm Road property affords a unique and exciting opportunity in a market that historically has been in short supply of land ready for development."