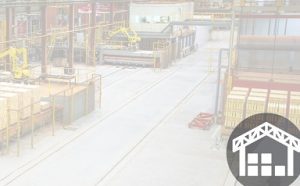 Lee & Associates knows industrial real estate. We help clients large and small navigate the complexities of manufacturing plants, warehousing/distribution facilities, specialized R&D facilities, showrooms, flex space, and high-tech lab campuses.
Whether you need help finding, acquiring, selling, leasing, managing, or consulting, you'll benefit from our careful approach. Before offering any recommendations, we learn about your business goals to ensure that our strategies are in sync with your objectives. Then we use our knowledge and experience to support your goals.
SUPPLY CHAIN & LOGISTICS CONSULTING
Strategically locating your facilities in relation to your suppliers, distribution centers, ports—and ultimately, your customers—is a critical step to your gaining control over ever-growing transportation costs. To assist you, Lee & Associates offers dedicated supply chain & logistics consulting services.
Our approach is consultative. We begin with the successful formula your suppliers and customers have come to depend on. We build off of it by coordinating the myriad services that make it tick. From internal service analytics to developing rationales for your network of facilities, our seasoned supply chain consultants will benchmark your operation and develop critical productivity ratios. These will allow you to keep a finger on the pulse of the activities that have a direct bearing on your bottom line.
Information of this sort—real-time, relevant and current—will enable you to raise service levels and performance, while lowering costs.