LEE & ASSOCIATES – HOUSTON WELCOMES JASON ENGLISH TO THE BROKERAGE TEAM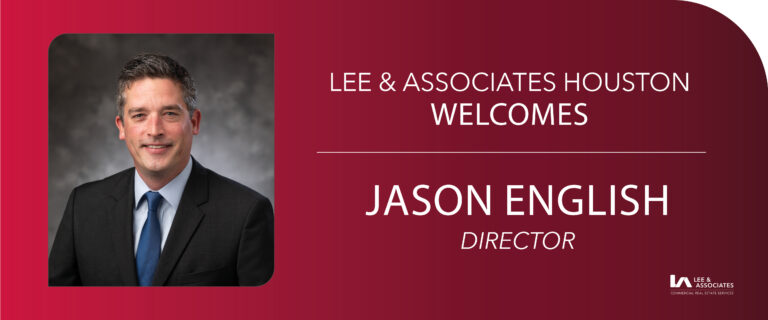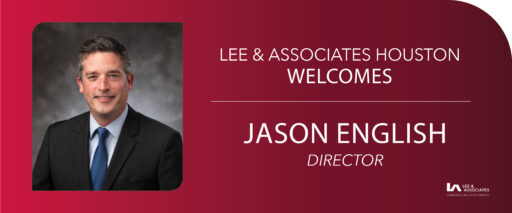 HOUSTON (FEBRUARY 2022) – Lee & Associates – Houston, a nationwide leader in commercial real estate services, announces Jason English has joined its growing brokerage team as a Director.
"I have known Jason for many years and have the utmost respect for him as a broker," said Mike Spears, Managing Principal. "I was ecstatic to learn he would be coming on board, and I look forward to him being an integral part of our team."
Jason joined Lee & Associates Houston in January of 2022 with 13 years of experience in the industry.  Jason specializes in Industrial tenant and buyer representation, property dispositions, and build-to-suit and design-construct evaluations throughout Houston and its surrounding areas.
Prior to joining Lee & Associates Jason was with Colliers Houston for several years on their industrial team.  Jason is a native Houstonian and graduate of Texas A&M University with a Bachelor of Science degree in Industrial Distribution which helps him further understand his clients and provide value to the process.  He has always taken pride in his attention to detail and ability to listen first when understanding a client's requirements.
The Houston team currently has 28 brokers and 7 associates and is excited to continue expanding in 2021.
About Lee & Associates – Houston:
Lee & Associates – Houston is a fully-integrated, commercial real estate company with unrivaled capabilities and an unwavering dedication to integrity. Our business-minded brokers specialize in office, industrial, and land real estate investments. As the fastest-growing, broker-owned firm in the nation, with more than 60 office locations in North America, we are uniquely qualified to support our clients' real estate needs in the local, national, and international markets. For more information, visit www.lee-associates.com/houston/.