Lee & Associates – Houston Nabs Galleria Park I and II Leasing Assignment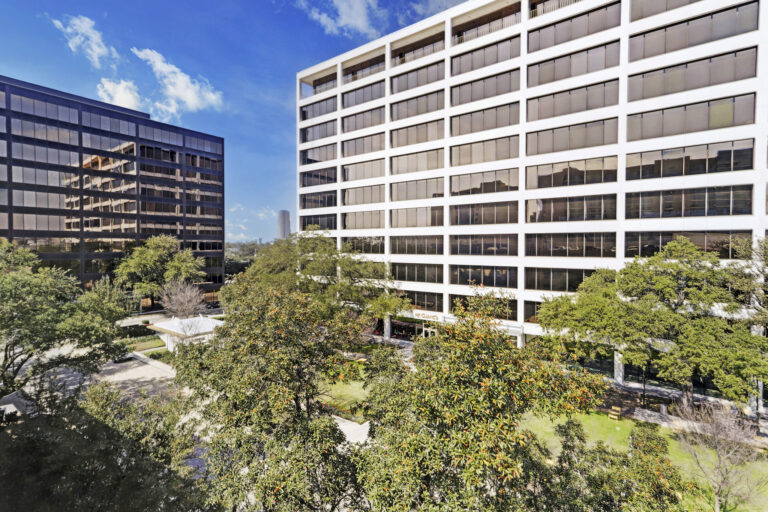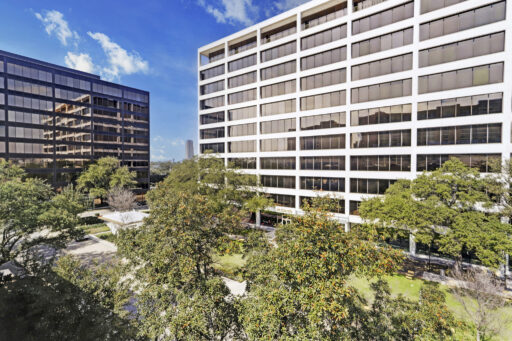 March 1, 2023 (HOUSTON) – Lee & Associates – Houston, a nationwide leader in commercial real estate services, announces another office leasing assignment in the Galleria area, at Galleria Park I and II, 5251 and 5333 Westheimer. The roughly 400,000 square feet of Class A office and retail space was purchased at a low-cost basis, allowing the landlord the ability to position rental rates lower than its competition. Galleria Park I and II are poised for high demand and a big return for occupiers looking to incentivize their employees returning to the office.
Positioned along the west side of Houston's most desirable shopping area and close to major Houston thoroughfares allows easy access to I-610, I-69 and I-10, ideal for commuters and inner-loopers. Galleria Park I and II are directly across the street from the Galleria's Saks Fifth Avenue store.
In December 2022, Dhanani Private Equity Group (DPEG) purchased the assets with plans to turn the buildings into a mixed-used property with restaurants on the ground floor that will complement the office tenants and the property. In addition to P.F. Chang's, DPEG has been negotiating with a high-end steakhouse and upscale sushi concept for the buildings. The company will continue to add retail amenities to the project to attract larger tenants.
"We're very excited to be a part of the new ownership's team and these assets," said Robert LaCoure, principal at Lee & Associates – Houston. "Galleria Park I and II is 'the place to be' when it comes to office space in Houston. DPEG's excellent track record of working with high end retailers is an indication of the company's commitment of continually adding value to these buildings."
During the pandemic, the buildings and grounds underwent major renovations throughout the common areas and courtyard. New features include:
 Brand new 4,115 square foot, state-of-the-art gym
 2,000 square foot conference room that can seat over 100 people (can be divided into two rooms if needed)
120,000 contiguous square feet available at 5251 Westheimer
115,000 contiguous square feet available at 5333 Westheimer
"This is our first trophy asset in the Galleria submarket and it's of institutional quality," said Nick Dhanani, CEO. "This is a great purchase for a family-owned company, and we look forward to holding on to these generational buildings for the future."
"Dhanani Private Equity Group is well capitalized and looking forward to securing quality tenants," said Nikhil Dhanani, president of DPEG. "Our hope is that by expanding this park into a mixed-use space, the restaurants and amenities will complement the office tenants and property."
Galleria Park I and II is a prime example of savvy investors willing to take risks on well-maintained properties in desirable locations. According to data tracked by Kastle Systems, a security technology firm, Houston workers are returning to offices at one of the highest rates in the country, post COVID. In a January 2023 article by the Houston Chronicle, local workplaces saw office occupancy rates increase to nearly 60 percent in December 2022, up from around 25 percent in April 2020.
"We are thrilled to take on this new assignment, as these two assets have so many amenities for a variety of users, including: upscale dining, outdoor lounge spaces, and a large fitness center, among other features. These perks, combined with the location, make it an easy decision to return to the office," said Jill Nesloney, principal, Lee & Associates – Houston.
Robert LaCoure, Jill Nesloney, Chris Lewis and Bryce Adams represent the Landlord.
About Lee & Associates – Houston
Lee & Associates – Houston is a fully-integrated commercial real estate company with unrivaled market knowledge and an unwavering commitment to integrity and excellence. Our business-minded brokers specialize in office, industrial and land real estate investments. Lee & Associates – Houston is part of a nationwide network of brokers in more than 65 offices in North America. The brokerage is uniquely qualified to support our clients' real estate needs in Houston, across Texas and throughout the US. For more information, visit lee-associates.com/houston.