Port 99 Industrial Development in Baytown Ready for Lease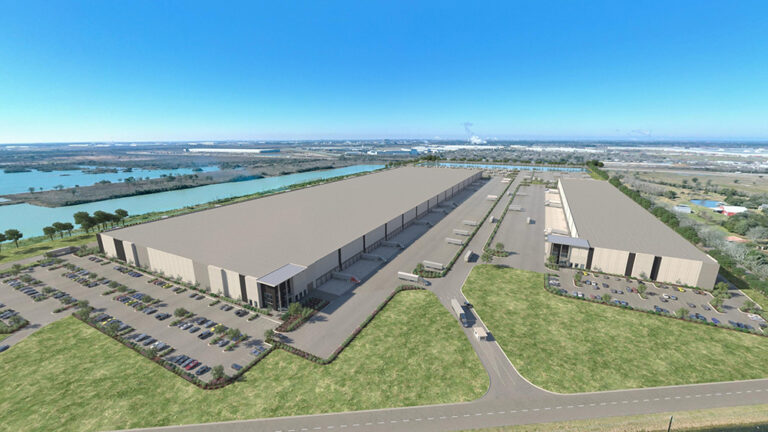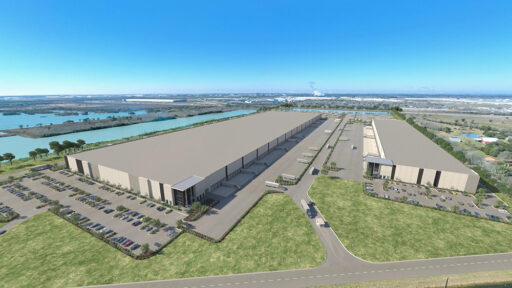 May 31, 2023 (HOUSTON) – Lee & Associates – Houston, a nationwide leader in commercial real estate services announces the availability of Port 99, a class-A distribution center located at 16702 FM 2354 Road in Baytown. Justin Tunnell, SIOR, Principal, Lee & Associates – Houston, is leading the leasing of the development.
Provident Realty Advisors, Inc., a privately held real estate and investment firm, is slated to complete the development by Q2, 2024.
Port 99 features 1.28 million square feet of space, cross-dock and front-load configured buildings, 271 dock-high doors, 6 grade-level doors, and expansive trailer and auto parking spaces.
"Well located near the Port of Houston shipping terminals, rail, and major freeways spanning coast-to-coast, Port 99 offers immediate access to one of the fastest growing megaregions in the country," said Tunnell
The Port of Houston recorded its busiest year in 2022, as the economy recovered from the pandemic and international shippers sought an alternative to West Coast port congestion. Growth was also consistent at the Bayport and Barbours Cut container terminals, which sit approximately 25 minutes south of Port 99.
"The accessibility, size, and nature of Port 99 is an opportunity for a variety of clientele," said Leon Backes, Founder and CEO, Provident Realty Advisors, Inc. "The Texas Triangle is one of the country's fastest-growing areas, connecting Houston, Austin, Dallas-Fort Worth, and San Antonio. Beyond that, Texas' Ports serve over 110 million Americans."
"We are so pleased to add Port 99 to our project portfolio," said Christen Vestal, Director, Development & Acquisitions, Provident Realty Advisors, Inc. "We develop to deliver results and I have no doubt Port 99 will do just that for a number of industrial clients."
About Lee & Associates – Houston
Lee & Associates – Houston is a fully-integrated commercial real estate company with unrivaled market knowledge and an unwavering commitment to integrity and excellence. Our business-minded brokers specialize in office, industrial, and land real estate investments. Lee & Associates – Houston is part of a nationwide network of brokers in more than 65 offices in North America. The brokerage is uniquely qualified to support our client's real estate needs in Houston, across Texas, and throughout the US. For more information, visit lee-associates.com/houston.
About Provident Realty Advisors, Inc.
Provident Realty Advisors, Inc. is a privately held real estate and investment firm that has thrived through three decades and multiple market cycles with foresight, depth of experience, and a unique ability to adapt to shifting demands, market trends and challenging economic cycles. Provident seeks to provide exceptional risk-adjusted returns to its investor partners through superior development of opportunistic and value-added strategies. Since its formation in 1991, Provident has developed or invested in more than $5.5 billion worth of real estate projects across the country. For more information, please visit www.providentrealty.net.