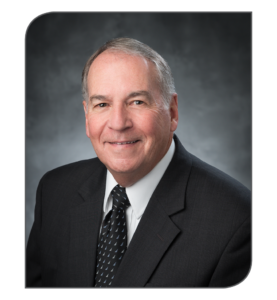 DREW LEWIS
(713) 744-7406
dlewis@lee-associates.com
PROFILE
Drew Lewis serves Lee & Associates Houston as Chairman focusing on tenant representation and advisory services.
With real estate management and ownership experience that spans more than three decades, Drew Lewis is known as a business leader with a unique ability to get things done. With his many years of experience he is able to recognize and take advantage of market opportunities, creatively manage projects and personnel, while leading the process into win-win solutions. His successful career includes thousands of assignments, millions of square feet, and the creation and development of three successful commercial real estate companies.
In 1999, Drew joined with long-time business colleague Fred Griffin to re-form Griffin Partners. They built an investment and tenant services company to service their clients' needs in commercial real estate. Their clients are typically owners and users of real estate or investors wanting a participating investment managing partner. In 2015 Griffin Partners reorganized their brokerage group to become Lee & Associates Houston, allowing brokerage to pursue a broader scope of business. There will continue to be a strategic partnership relationship with Griffin for Investment, Development, Build-to-Suit, Construction, and Property Management. Drew continues to participate on the Griffin Partners Investment Fund Board and work with them on special marketing and client advisory requirements.
Before coming to Griffin Partners, Drew served as Principal and Manager of three commercial brokerage service companies. While managing the companies, he devoted a significant portion of his time to client consulting, tenant services and investments. His background includes virtually all phases of business and commercial real estate including market forecasting, project marketing, leasing, sales, tenant representation, build-to-suit, building development, sale-leaseback, capital investment, financing and consulting. His facility background relates to users in office, medical, and industrial projects, and he has individually been responsible for representation of more than 15 million square feet of project and user assignments.
A native Houstonian, Drew holds a degree in Industrial-Petroleum Engineering from the University of Houston. He is a member of the Executive Advisory Board for the University of Houston C.T. Bauer College of Business, and Chairs the committee focusing on innovative practice studies.
EDUCATION
• Bachelor of Science Industrial Petroleum Engineering, University of Houston
• State of Texas Real Estate License
THE LEE ADVANTAGE
The Largest Broker-Owned Commercial Real Estate Firm in North America!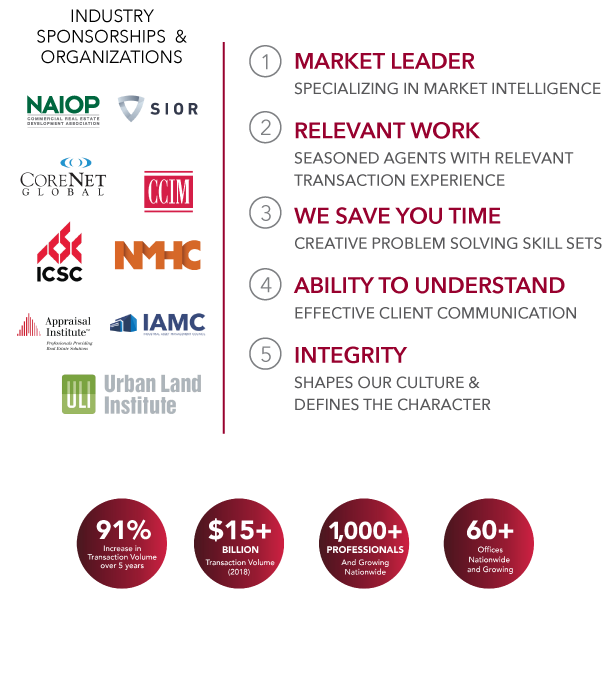 KEEP IN TOUCH...
Join Our Mailing Lists!