2019 International Women's Day
In celebration of International Women's Day 2019, some of the women of Lee & Associates were interviewed to briefly share their stories and advice. Among them was our own Vanessa Herzog.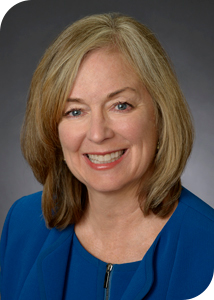 Vanessa Herzog, SIOR, CCIM, Sr. Vice President
Lee & Associates Tacoma
Q: How many years have you been in commercial real estate?
A: 32 Years
Q: What area(s) of commercial real estate do you specialize in?
A: Land & Industrial – Leasing, Sale, and Investments
Q: What advice would you give to a woman considering getting into commercial real estate?
A: Get a degree in economics or finance/accounting with some strong marketing classes
Q: What organizations are you a part of and how do you think those have helped you?
A: CCIM: all about the math of investments; SIOR: good networking group, education on leasing skills, networking skills, specific industry education offered; CREW: good networking group; Junior League of Tacoma: teaches and helps develop leadership skills (Board position, finance oversight, community relations, public speaking, management positions); Toastmasters: public speaking
Q: What is your favorite quote?
A: "Be proud of how far you have come, and have faith in how far you can go" and "Trust in your own untried capacity"
Q: Is there any other advice you would like to pass along? 
A: Find a good mentor and study hard under them. Remember, they have already learned the hard lessons, so don't doubt their direction for you, they are trying to help you. Your reputation is all you have, so protect it well. Don't try to be "one of the boys", you never will be, however, you are a valuable asset to your team. People do business with people they like, and you don't have to be the smartest person in the room to be well-liked. And lastly: Be aware of your duties to your clients and always remember who you are representing (and it is not yourself…).
About Lee & Associates Commercial Real Estate Services
Lee & Associates is a fully-integrated commercial real estate company with unrivaled capabilities and an unwavering dedication to integrity. Our business-minded brokers specialize in office, industrial, retail, multi-family, land, investment services, corporate solutions, and valuation and appraisal services. As the fastest-growing broker-owned firm in the nation, with 65 office locations in North America, we are uniquely qualified to support our clients' real estate needs in the local, national and international markets. For more information, visit www.lee-associates.com/.