Case Study – The Walsh Building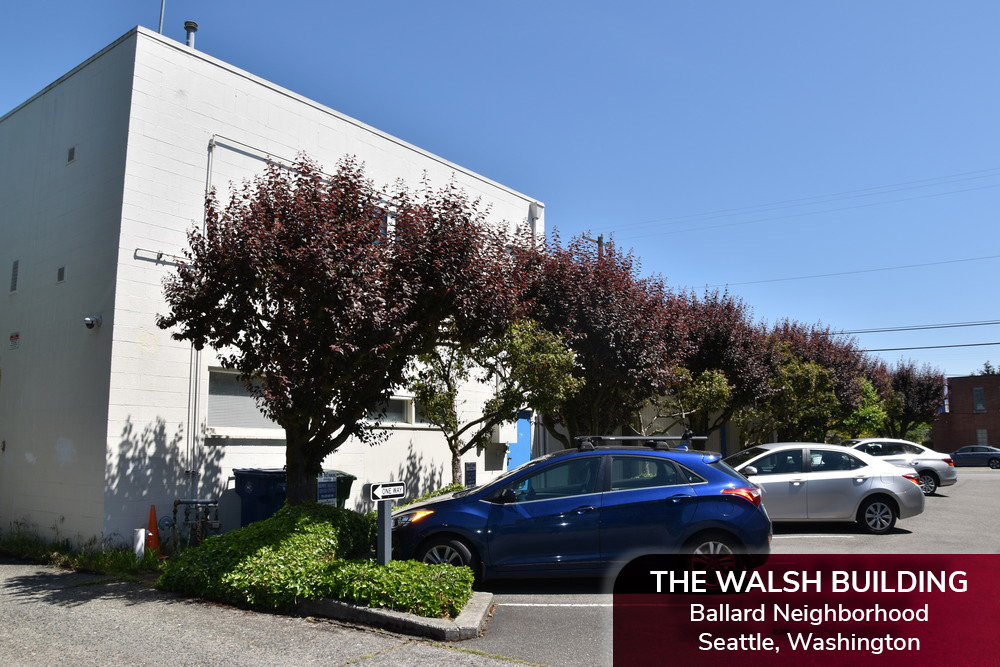 OVERVIEW
Ballard Neighborhood, Seattle, WA
Commercial / Retail
± 4,465 SF Total
Seller Representation
Sale Price: $1,125,000 ($252 PSF)
"Amanda & Richard did an excellent job helping us sell our building. They marketed it well, communicated regularly, negotiated effectively and pushed to close on schedule. The transaction was smooth from start to finish despite the onset of COVID during the transaction. We would recommend them to any property owner looking to sell."

- Walsh Family, Owners
For more information regarding this case study, please contact:
Amanda Hahnemann, CCIM
Senior Vice President
D  (206) 773-2691
ahahnemann@lee-associates.com
Richard Peterson
Principal
D  (206) 773-2677
rpeterson@lee-associates.com
The Challenge
The Walsh Building is a free-standing, two-tenant property located on 24th Ave NW, a main thoroughfare just north of the popular Ballard neighborhood in Seattle, WA. The Walsh family acquired the property in 2000 for their call-center business and found the two-story, concrete-block constructed office space with a limited window line was well suited for their use. A dentist served as the second and only other tenant in the building, leasing and occupying the building's retail-front space and benefitting from the greater street visibility. After occupying and operating the building for nearly 20 years, the Walshes made the decision to liquidate the asset during a strong market cycle.
Our Approach
The Lee & Associates team targeted their strategy at owner/users who had less requirements for a customer-facing space and exhibited stronger interest in the private and secure nature of the well-constructed property. Competitively pricing the building to specifically entice business owners, the team marketed the property on all major platforms and featured the building's systems, history and local neighborhood, highlighting the property's recent upzone for redevelopment as a potential long-term play for a future owner.
Within a matter of weeks, two competitive, offers were on the table:
An all-cash buyer seeking a noise-friendly location in which to produce their handcrafted furniture;
A buyer with a financing contingency but willingness to  move quickly.
Watching as market indicators brought an air of uncertainty to owners and operators, the team knew a drawn-out feasibility period for a sale would not be advantageous to their Client. Negotiating with both potential buyers, the Lee team leveraged the competition and market conditions to obtain a solid offer and shorter path to closing from the all-cash buyer.
The Outcome
The transaction met unprecedented complications from the COVID-19 global pandemic. As lending froze and government restricted social interactions, the Lee team guided the parties to closing as scheduled, securing the cash offer, and circumventing any extensions or delays. Through their transparent communication, knowledge of transaction timelines, and agility in unpredictable circumstances, the Lee team navigated their Client to a successful asset disposition and in doing so, lent their hand in finding a new home for a local small business owner to make and sell his handcrafted furniture.