Prime downtown corner back on market, but now with landmarking restrictions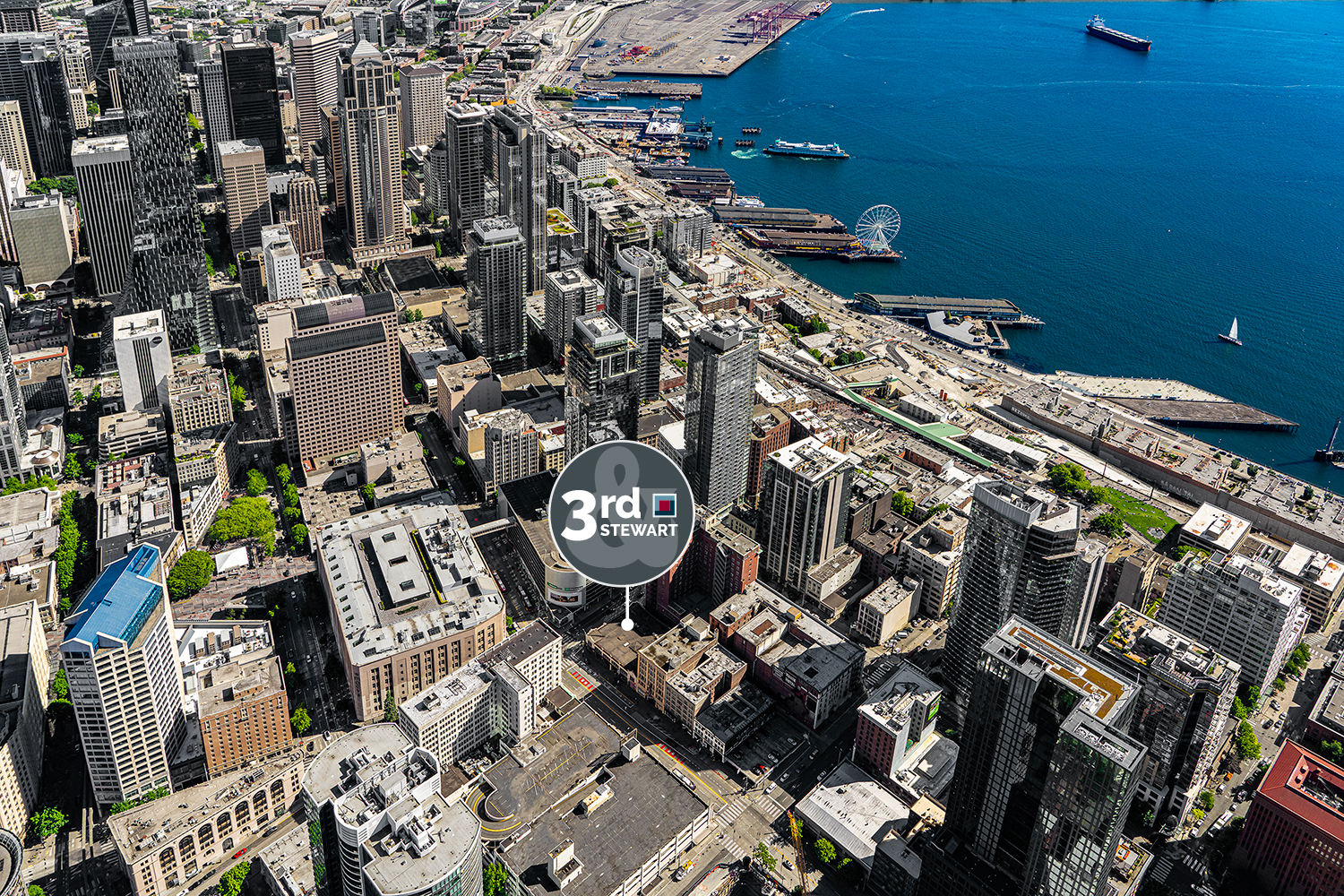 June 22, 2021 (SEATTLE, WA) – Most call it the Bergman Luggage building, though that business closed during the pandemic.
The landmarked two-story building at 1901 3rd Ave., on the corner of Stewart Street, had been poised for sale back in 2018. At the time, Continental Properties had an agreement to buy the property from longtime owner Brooke Barnes. Continental and architect Perkins&Will did file an early 43-story apartment plan, but it never entered design review.
Then, sadly, Barnes died late last year after suffering a fall. He apparently left no immediate survivors; a nephew is handling the estate. No obituary has been published. The DJC was subsequently told by a confidential source that Continental had the property under contract for $26 million — though $2,006 per square foot, for the land, seems high.
That contract is now void, and the corner is on the market, unpriced, with Lee & Associates representing the Barnes estate. The corner has almost 13,000 square feet, and is zoned up to 440 feet.
[Continued on Seattle DJC.com]