WEST RIDGE APARTMENTS IN SOUTH EVERETT SELLS FOR $12MM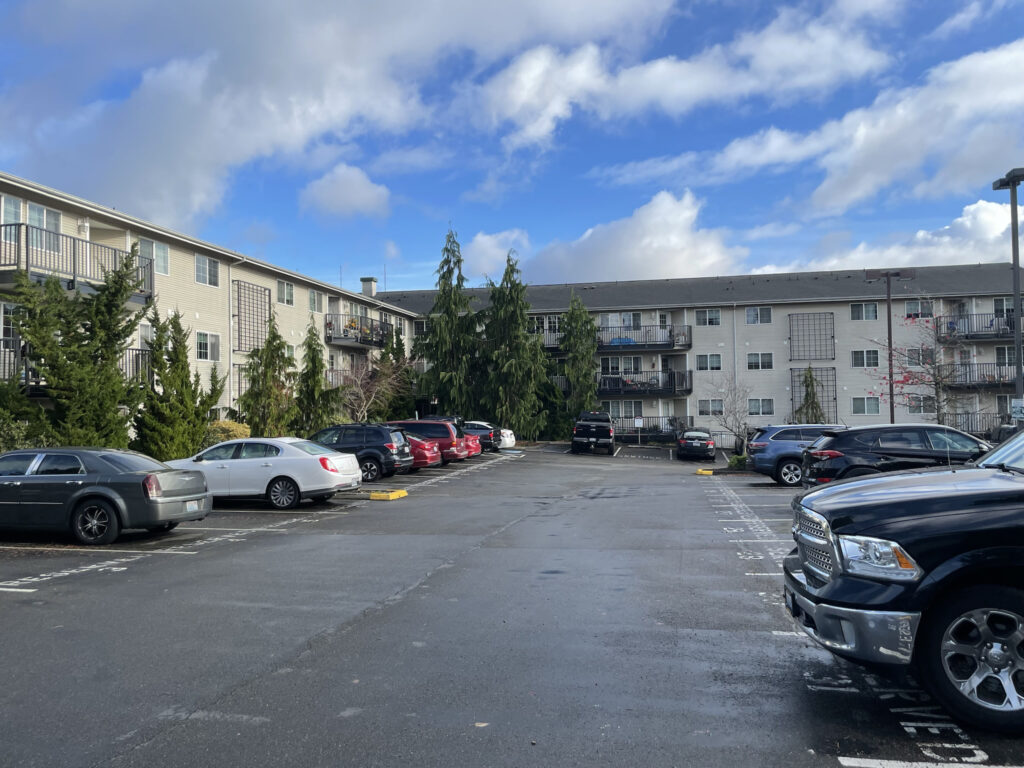 SOLD FOR THE FIRST TIME SINCE DEVELOPMENT IN 2000
August 8, 2022 (Seattle, WA) – Lee & Associates Commercial Real Estate Services is pleased to announce the disposition of West Ridge Apartments located in Everett, Washington to a private investor, on behalf of their client 7 Lakes Development.
The West Ridge Apartments, located just off I-5 and 128th Street SW in Everett, sold for $12,000,000 cash. The 36-unit market-rate multifamily asset is situated on 1.64 acres and consists of two-bedroom, two-bathroom apartments, averaging 1,010 SF.  The building also features a fitness room, leasing office, 80 parking spaces and elevator service. It is centrally located within the Everett, Lynnwood, Canyon Park Triangle, just minutes from the Everett and Alderwood Malls in addition to a myriad of transportation options. The Buyers plan to lightly renovate the asset and market-time recapitalization. The asset's location fits well into their large portfolio in Washington State and fulfilled their 1031 exchange requirements.
The Sellers plan to exchange into two new assets including a retail center in Snohomish County, and another mid-size apartment building in the area. "Snohomish County continues to be in high demand for multifamily investors and Everett remains attractive for apartment investors and renovators. Demand for transit-oriented development and existing assets remains extremely high despite the current debt markets environment," noted Levi Sterley, Associate.
The Lee & Associates Multifamily team of Ted Wood and Levi Sterley brokered the deal on behalf of the Seller. Ambili Sukesan with Realogics Sotheby's represented the Buyer.
ABOUT LEE & ASSOCIATES
Lee & Associates offers an array of real estate services tailored to meet the needs of the company's clients, including commercial real estate brokerage, integrated services, and construction services. Established in 1979, Lee & Associates is now an international firm with offices throughout the United States and Canada. Our professionals regularly collaborate to make sure they are providing their clients with the most advanced, up-to-date market technology and information. For the latest news from Lee & Associates, visit lee-associates.com or follow us on Facebook, LinkedIn, Twitter and Link, our company blog.
###