CAPITOL HILL 4-BUILDING PORTFOLIO SELLS FOR $16.8M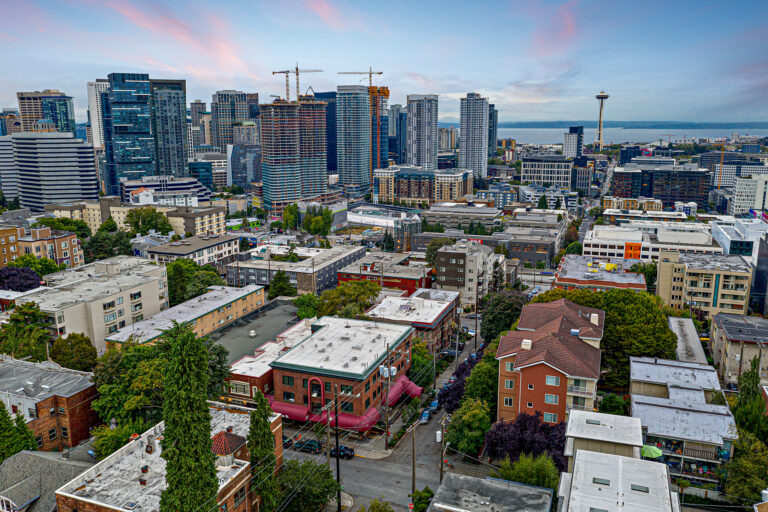 THOMAS PARK PORTFOLIO SOLD FOR THE FIRST TIME IN 46 YEARS
October 18, 2022 (Seattle, WA) – Lee & Associates Commercial Real Estate Services is pleased to have brokered the sale of a 4-building portfolio located in the Capitol Hill neighborhood of Seattle, Washington to 206 Property Management on behalf of their client, The Weisenbach Properties.
The Thomas Park Portfolio, located within the desirable Capitol Hill Summit Ave corridor and just next to Thomas Park, sold for $16,800,000.  Meticulously well-cared for over the past 46 years, Thomas Park Portfolio is an exquisite asset comprised of 53 apartments, one office and two retail spaces. Having created a process that generated significant interest in acquiring the portfolio, the Lee & Associates Multifamily team was able to create a competitive situation in which the owners were able to identify the top buyers for the property. 206 Property Management was the ultimate buyer, a local 40-year-old, family run operator who manages over 30 properties throughout the Seattle area.
The Lee & Associates team of Candice Chevaillier, CCIM, Daniel Lim, Dea Sumantri, and Chris Larsen brokered the sale for Seller and Buyer.
The Thomas Park Portfolio purchase was a once in a lifetime opportunity go beyond simply purchasing real estate.  More, it is a connected urban community with unique synergy between residents and businesses, Thomas Street Market, Analog Coffee and b-side foods. "We look forward to seeing this important part of Capitol Hill continue to provide a pure sense of place to the surrounding residents,"  noted Candice Chevaillier, Principal at Lee & Associates Commercial Real Estate Services and the lead broker for the sale.
ABOUT LEE & ASSOCIATES COMMERCIAL REAL ESTATE SERVICES
Lee & Associates offers an array of real estate services tailored to meet the needs of the company's clients, including commercial real estate brokerage, integrated services, and construction services. Established in 1979, Lee & Associates is now an international firm with offices throughout the United States and Canada. Our professionals regularly collaborate to make sure they are providing their clients with the most advanced, up-to-date market technology and information. For the latest news from Lee & Associates, visit lee-associates.com or follow us on Facebook, LinkedIn, Twitter and Link, our company blog.
###