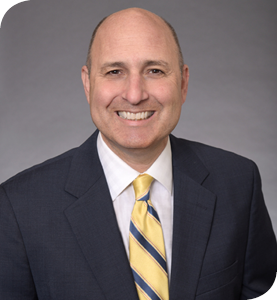 Robert Leveen, Sr. Vice President
213.995.6684
robert.leveen@lee-associates.com
License ID 01476685
Download My Resume
PROFILE

Robert Leveen is Senior Vice President and a Principal of Lee & Associates - Pasadena, a member of the Lee & Associates Group of Companies providing commercial real estate brokerage and advisory services to public and private investors, investment trusts and high net worth individuals.
Mr. Leveen specializes in multi-family investments throughout Southern California. Additionally, Mr. Leveen has worked with Receiverships, Bankruptcy and Probate Counsel, and Turnaround Consultants in a fiduciary capacity in disposing of multi-family, office and industrial properties. His commitment to serving his clients' needs and his strategic approach has resulted in the successful execution of transactions valued in excess of $200 million.
While he mainly focuses on representing private investors, Mr. Leveen has also represented a number of lenders including Wells Fargo Bank, East West Bank, Aurora Bank, Cathay Bank and Hudson Advisors in disposing of REO properties.
CAREER SUMMARY/ PROFESSIONAL RECOGNITION
Before joining the Pasadena office, Mr. Leveen was a Principal at Lee & Associates Investment Services Group for nine years, and a Senior Associate at Marcus & Millichap for six years. Prior to his career in commercial real estate, Mr. Leveen spent 18 years in the entertainment industry as a line producer, production executive, and Vice President of Film Finances, Inc., a completion bond company.

ASSOCIATIONS

Board Member, California Receivers Forum Los Angeles/Orange County Chapter
Member, Apartment Association of Greater Los Angeles
Member, Directors Guild of America
Member, Jewish Federation REC Division

EDUCATION
University of California, Berkeley, BA – Earth Science

SIGNIFICANT TRANSACTIONS (PARTIAL LIST)

Casa Del Rey Apartments, San Gabriel, CA
56 Unit Multi-Family Property
$19,600,000
Dynasty Shopping Center, Los Angeles, CA
Mixed-Use Retail Center
$29,500,000
Pacific Pines, Bakersfield, CA
160 Unit Multi-Family Property
$5,500,000; REO – Hudson Advisors
Silver Oak Estates, Cincinnati, OH
260 Unit Multi-Family Property
$4,000,000
Moore Street Apartments, Mar Vista, CA
16 Unit Multi-Family Property
$5,775,000
Palmwood Drive Apartments, Los Angeles, CA
29 Unit Multi-Family Property
$1,725,000; REO – East West Bank
Latest news from Lee Pasadena