Lee & Associates – Houston Reduces Waste & Helps Community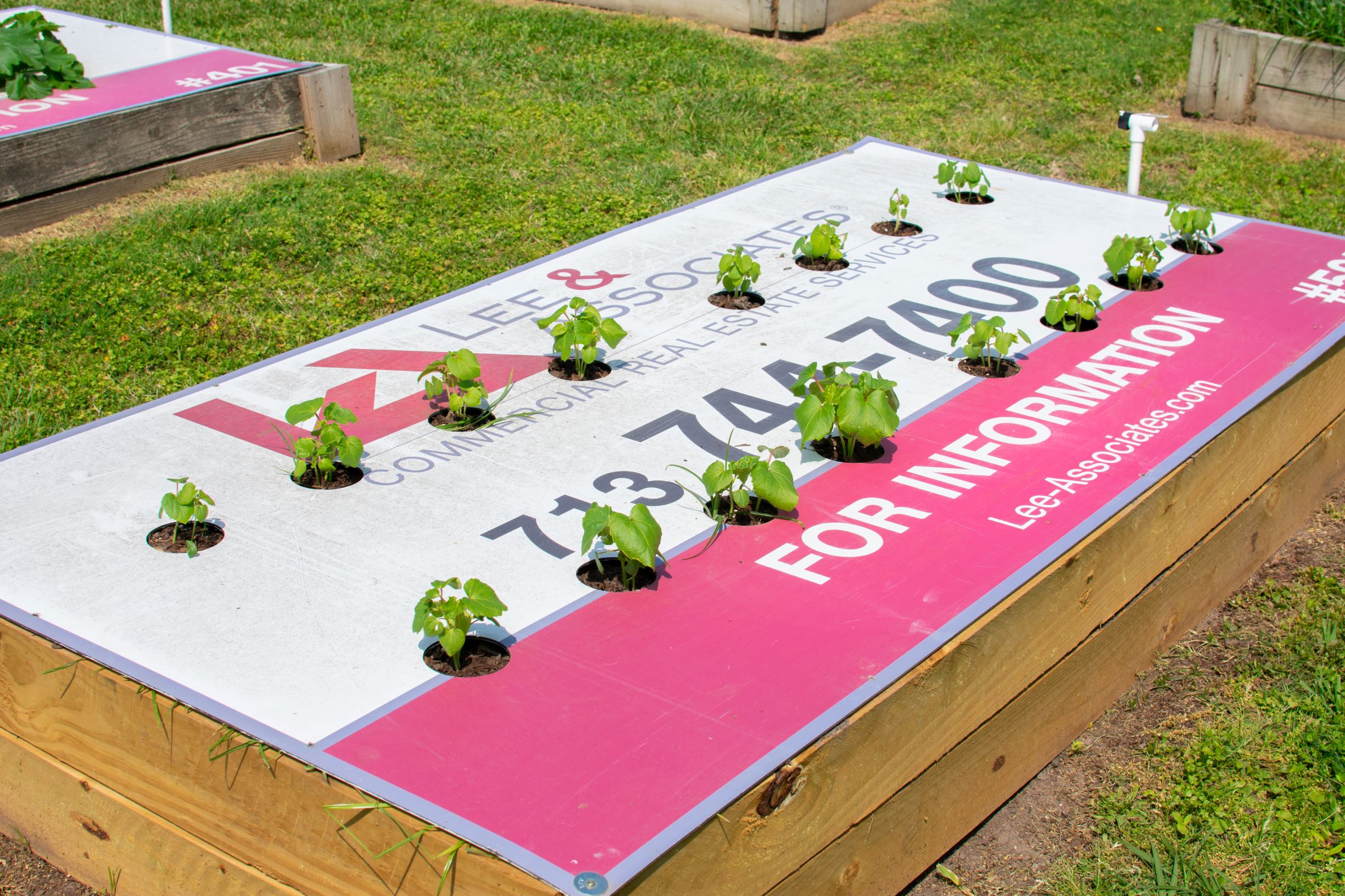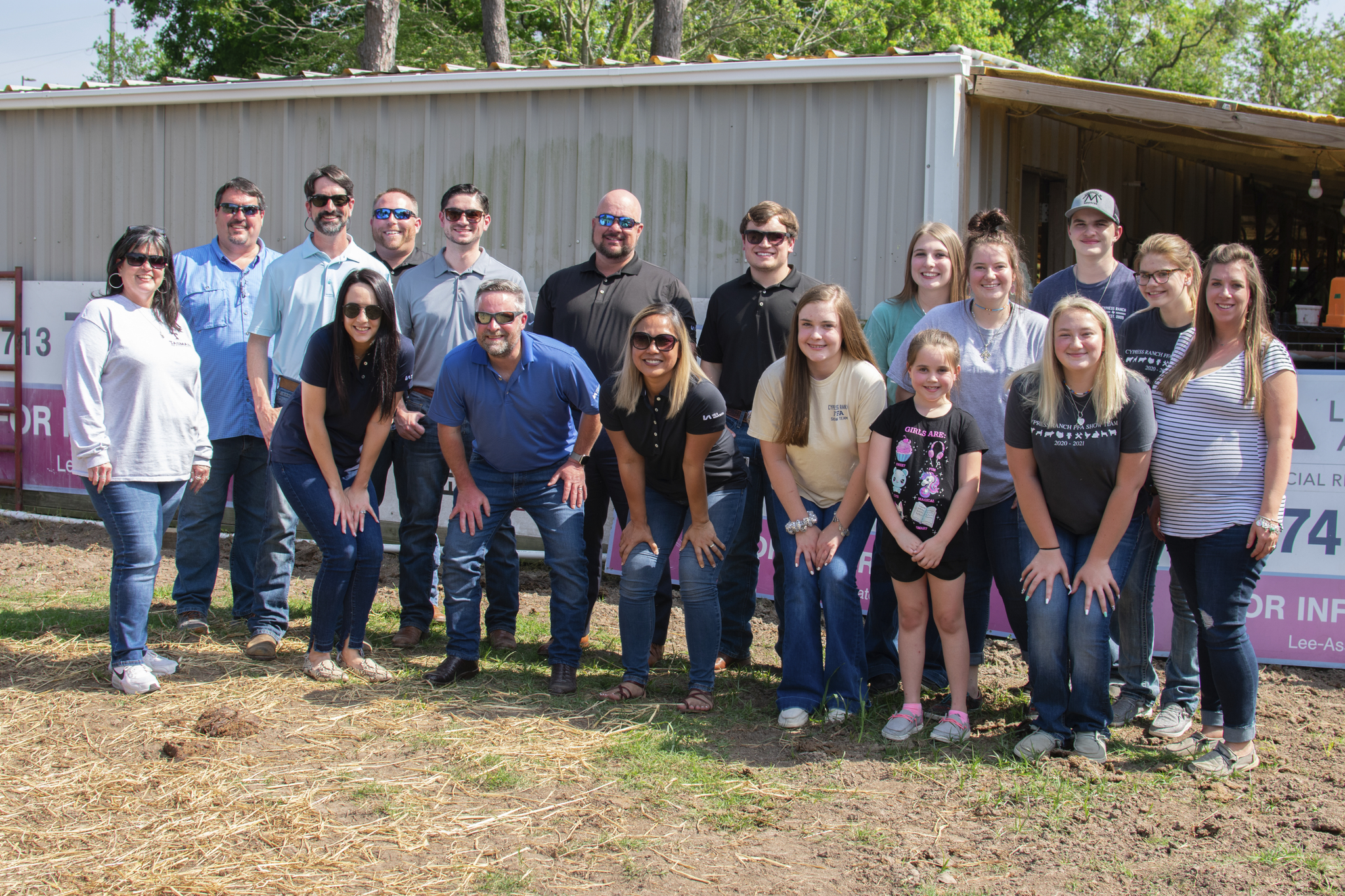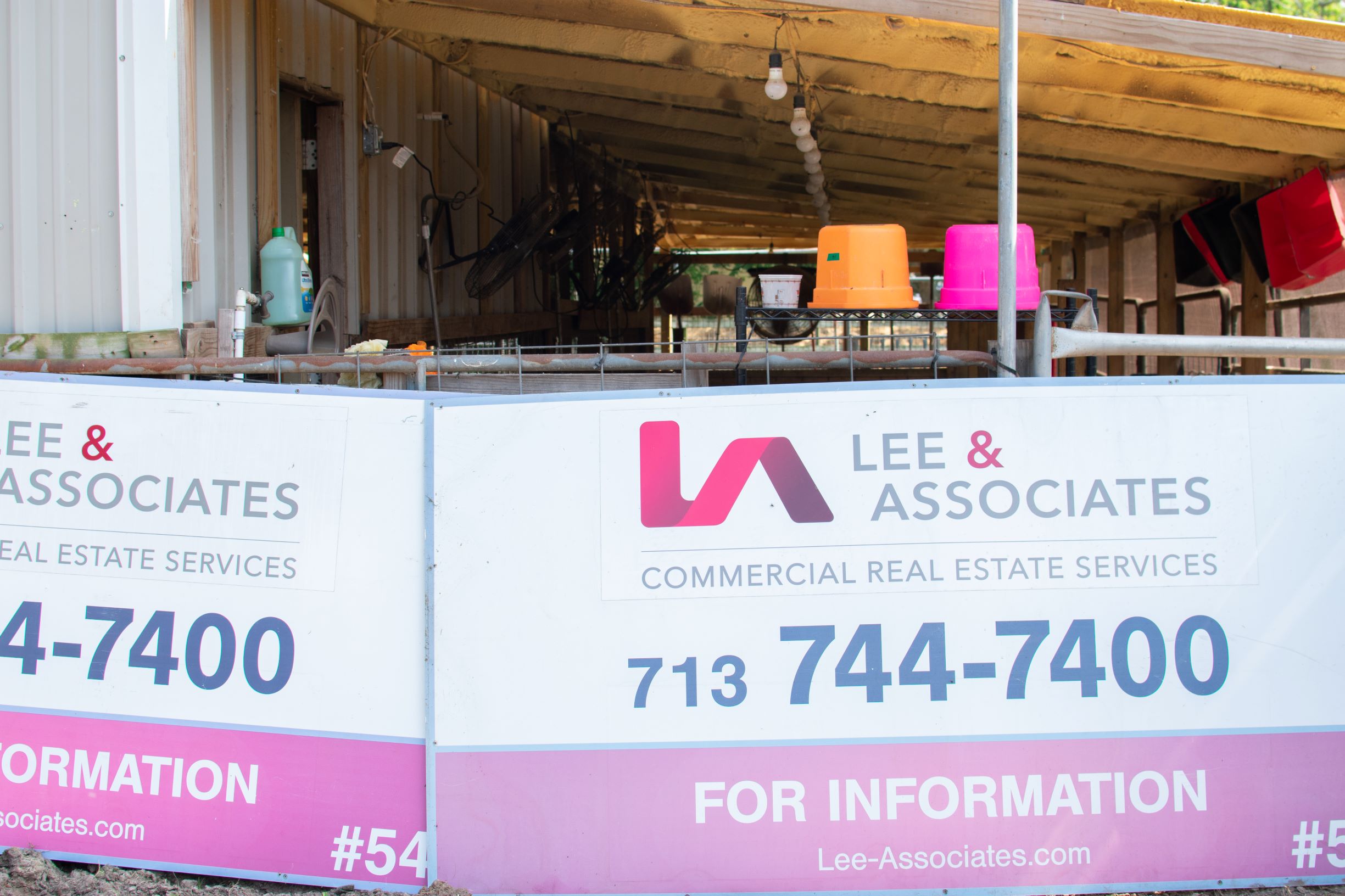 April 2021 (HOUSTON, TX) – Lee & Associates – Houston, a nationwide leader in commercial real estate services is working to reduce their waste by putting old property signs to good use. Working hand in hand with TASMAN Sign & Graphic Solutions, the company has created a program where the signs they no longer need are donated to local schools, specifically for their Future Farmers of America (FFA) programs, in an effort to reuse, recycle and repurpose the materials.
"We've always had a great relationship with TASMAN, and out of curiosity about a year ago, I asked what they do with old signs. From that conversation, the idea was born for this solution to reduce waste," said Mike Spears, Managing Principal of Lee & Associates – Houston. "The team at TASMAN has done a tremendous job of identifying needs in the community, and we are proud to be part of something like this."
Lee & Associates – Houston has worked with TASMAN for the last six years for all of their sign needs. They partner to create signage for all of their properties from industrial sites to office spaces. Once the signs are "retired" the TASMAN team donates them to Cy-Fair ISD. The students involved in the FFA program are then able to use the signs for refuge from the rain, blocking off pens and barns that are open-sided and more in an effort to protect their animals. Most recently, TASMAN was able to distribute about 50 signs to Cy-Fair ISD's FFA program ahead of winter storm Uri. The students were able to secure the signs just in time before the storm hit and used them to help protect animals at the Ag Barn from the harsh weather. This resulted in helping numerous animals through the conditions, saving their lives a week prior to their auction. Ultimately, the FFA students were able to show their work and secure the scholarships they have been working toward this school year.
The signs are a multifunctional, sustainable and cost-effective alternative for the plywood used to shelter the animals from the weather in the past. Not only was this a major expense for the organization, but it was only a short-term solution since the panels had to be replaced every season. The Lee & Associates signs have lasted longer and are expected to help keep the cattle and chickens cool in the Houston heat this summer. Additionally, students are using the signs in their gardens to protect the crops from bugs and weeds. By implementing this method, they have been able to save on the amount of water being used. The Cy-Fair FFA students are excited to continue to find new and innovative uses for the signs such as temporary shoots for corralling smaller animals, building shade barns and more.
"It's been such a rewarding partnership to work on this with Lee & Associates," said Patrick Amante, Owner of TASMAN Sign & Graphic Solutions. "We've been able to work with several area FFA chapters and it is gratifying to see how much both the kids and parents appreciate the donations. We hope this encourages other real estate and sign companies to implement the same type of programs."
Lee & Associates and TASMAN both hope to expand this wonderful program to continue to help local schools and encourage their industry peers to implement the same practices.
About Lee & Associates – Houston
Lee & Associates – Houston is a fully-integrated commercial real estate company with unrivaled capabilities and an unwavering dedication to integrity. Our business-minded brokers specialize in office, industrial and land real estate investments. As the fastest-growing broker-owned firm in the nation, with more than 60 office locations in North America, we are uniquely qualified to support our clients' real estate needs in the local, national and international markets. For more information, visit www.lee-associates.com/houston/.
About TASMAN Sign & Graphic Solutions
TASMAN Sign & Graphic Solutions strives to be Houston's premier solutions provider in the sign & graphic space, by delivering timely solutions that exceed customer expectations.  Our customers range from commercial real estate and property management companies to architects, contractors and business owner in a variety of markets.  For more information, please visit www.tasmansigns.com/.
###