Local Expertise. International Reach. World Class.
Lee & Associates | Raleigh-Durham
Founded in 2018, Lee & Associates Raleigh-Durham is a fully-integrated commercial real estate company that creatively responds to a client's real estate needs. Lee's unrivaled capabilities and unwavering dedication to integrity appeal to smart building owners and company managers who recognize the value of partnering with a business-minded broker. Through hard work and a fierce commitment to their client's best interests, Lee & Associates promises to deliver optimum returns on a company's real estate investments. As part of a nation-wide team of brokers with more than 75 office locations in cities across the US and Canada, Lee & Associates brokers are uniquely qualified to support their clients' real estate needs in Raleigh-Durham, across North Carolina, throughout the US and internationally.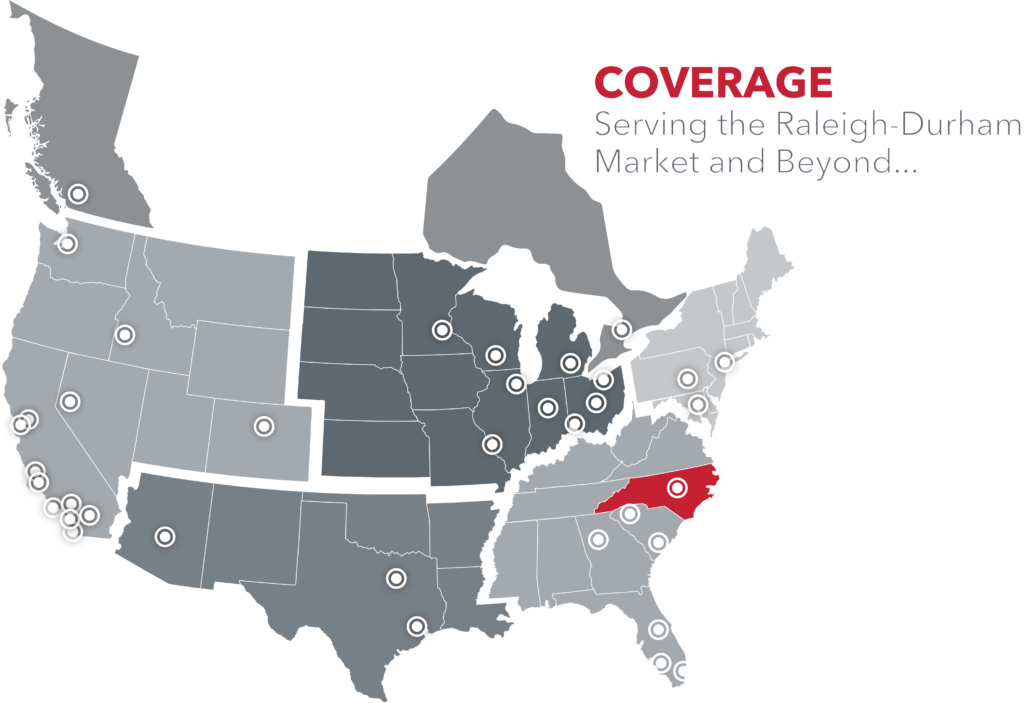 Every Lee & Associates office delivers world-class service to an array of regional, national, and international clients - from small businesses and local investors to major corporate users and institutional investors. Our professionals combine the latest technology, resources, and market intelligence with their experience, expertise, and commitment to superior service to optimize client results.
0
%
Increase in Brokered Sale & Lease SF over 5 Years
LOCAL EXPERTISE. INTERNATIONAL REACH. WORLD CLASS.
AFFILIATIONS & ORGANIZATIONS