Marlene Spritzer Joins as Senior Director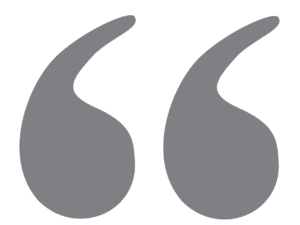 FOR IMMEDIATE RELEASE
Contact
Mike Trainor
S&A Communications
mtrainor@sacommunications.com
919-377-9571
LEE & ASSOCIATES ADDS ANOTHER HIGH-PROFILE INDUSTRY VETERAN
Marlene Spritzer joins as Senior Director; she has produced deal volumes over $75 million in the past three years.
September 3, 2019 (Raleigh, NC) – Lee & Associates Raleigh Durham, the regional office of the nationwide leader in commercial real estate services, today announced that Triangle commercial real estate veteran Marlene Spritzer, JD, CCIM, has joined the firm as Senior Director. Marlene will primarily focus on serving as a Tenant and Buyer Representative for life science, technology and healthcare clients, drawing upon her unparalleled experience in these key Triangle industries.
Marlene most recently served as the Corporate Managing Director, Raleigh-Durham for Savills. She brings a unique background as an attorney with a B.S. in Chemistry from Carnegie Mellon University, a Certified Commercial Investment Management (CCIM) certification, and over two decades of experience in commercial real estate. She has extensive experience in nearly every field of business, including investment sales, life sciences, TAMI, industrial, legal, healthcare, retail and financial services.
"Marlene has been an incredible asset to the Triangle commercial real estate industry for over 20 years," said Karah Jennings McConnell, Principal, Lee & Associates Raleigh Durham. "We value Marlene's experience, market expertise, and entrepreneurial spirit. It is an honor to have her join our team."
Marlene has held additional roles at Cresa, GVA Advantis and Morris Commercial Real Estate. Prior to that, she was a practicing attorney at Duke University and Dewey & Lebouf. Marlene is an active member of the commercial real estate industry and civic organizations and has been highly involved with NCBIO, the North Carolina Economic Development Association, the North Carolina CCIM Chapter Executive Board, the North Carolina Commercial Real Estate Forms Committee, the Research Triangle Park Rotary Club and the North Carolina Cystic Fibrosis Foundation.
###
The Raleigh Durham office of Lee & Associates is located at 5430 Wade Park Blvd, Suite 300, Raleigh, NC.
About Lee & Associates
Lee & Associates is a commercial real estate brokerage, management and appraisal services firm. Established in 1979, Lee & Associates has grown its service platform to include offices in the United States and Canada. Lee & Associates provides superior market intelligence in office, industrial, retail, investment and appraisal to meet the specialized needs of our clients. For the latest news from Lee & Associates, visit lee-associates.com or follow us on Facebook, LinkedIn, Twitter and Link, our company blog.