Lee & Associates Adds High-Profile Communications Director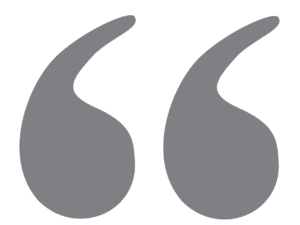 Lee & Associates Adds High-Profile Communications Director
LEE & ASSOCIATES ADDS HIGH-PROFILE COMMUNICATIONS DIRECTOR
Alyssa Byrd joins as Director of Marketing and Communications
May 24, 2021 (Raleigh, NC) – Lee & Associates Raleigh Durham, the regional office of the nationwide leader in commercial real estate services, announced today Alyssa Byrd has joined the firm as Director of Marketing and Communications. Alyssa will primarily focus on supporting communication efforts for Lee & Associates along with the firm's Land, Multifamily and Entitlements teams. Her unparalleled experience in these key Triangle industries and economic relationships makes her an asset to the firm.
Alyssa Byrd joins the Lee & Associates team following her roles as the Economic Development Director for the Town of Fuquay-Varina and President of the Chatham County Economic Development Corporation, where she was instrumental in projects including Gilero expanding its presence in Pittsboro and recruiting Italian manufacturer AD Tubi to Siler City. Her experience includes overseeing efforts to attract new industry and investments, encouraging the expansion of existing industry, and aligning workforce education and talent support for the local business community.
Alyssa holds a BA from the University of North Carolina at Chapel Hill and is a graduate of the Economic Development Institute at Oklahoma University. She serves on the Triangle CREW Board of Directors and as the Emerging Executive Chair for the North Carolina Economic Development Association (NCEDA). She was named a recipient of the 2021 Economic Development 40 Under 40 Award, a biennial award recognizing rising stars under 40 years old in the economic development industry.
"It is an incredible honor to have Alyssa join our team. Her entrepreneurial spirit, industry relationships, and expertise in economic development will facilitate continued success and generate increased depth for Lee & Associates," said Karah Jennings McConnell, Principal & Executive Vice President, Lee & Associates Raleigh Durham.
"I am thrilled to join the Lee & Associates team and admire the presence they have built in Raleigh Durham," said Byrd. "The Triangle market has incredible growth momentum, and I look forward to working with this team and communities across the region to blend commercial real estate opportunities and economic development initiatives."
###
The Raleigh Durham office of Lee & Associates is located at 5430 Wade Park Blvd, Suite 300, Raleigh, NC.
About Lee & Associates
Lee & Associates Raleigh-Durham is a commercial real estate brokerage, management and appraisal services firm. Established in 2018, Lee & Associates Raleigh-Durham has grown its service platform to include reach in the Triangle, Triad and Coastal areas of North Carolina. With 27 brokers and a Top 5 Lee & Associates Property Management team, we provide superior market intelligence in office, industrial, retail, investment and appraisal to meet the specialized needs of our clients. For the latest news from Lee & Associates, visit lee-associates.com or follow us on Facebook, LinkedIn, Twitter and Link, our company blog.