Lee & Associates Raleigh-Durham client expands mission and footprint in Downtown Raleigh 
Lee & Associates Raleigh-Durham client expands mission and footprint in Downtown Raleigh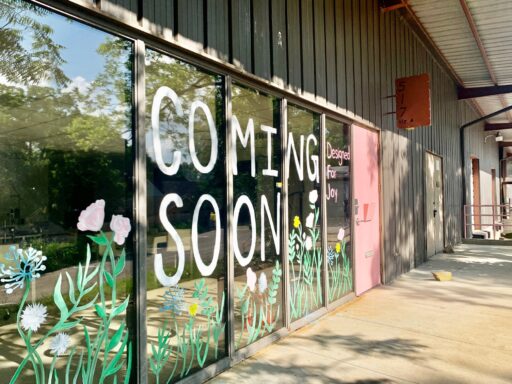 June 15, 2021 (Raleigh, NC) – Designed For Joy, a Raleigh-based non-profit, is expanding to a 5,000-square-foot flagship design studio at 517-A West Cabarrus Street in Downtown Raleigh. The organization was represented by Christina Coffey, Vice President at Lee & Associates Raleigh-Durham.
Designed For Joy helps secure transitional work experience for women emerging from trafficking, homelessness, time in prison, overcoming addiction, and other vulnerable situations. The non-profit provides living wage work hours and helps women build confidence and refresh resumes. Since its founding, it has hired 50 women and provided more than $100,000 in living wages.
The new studio marks a return to Downtown Raleigh for Designed For Joy, which was founded by Cary Heise and Kristen Sydow in 2014. Designed For Joy opened its first location on Cabarrus Street in 2015. It quickly outgrew the space and relocated to the newly redeveloped Gateway Plaza on Crabtree Boulevard.
"This is a significant expansion for us and allows Designed For Joy to continue increasing its positive impact in our community," executive director and founder Cary Heise said. "Downtown Raleigh provides a strong, central location, and allows us be part of the growth of the Boylan Heights and Warehouse District neighborhoods."
"Over the past year, Designed For Joy grew its partnerships and production. We hired 16 women to the workforce and added a new day work program to assist homeless women," co-founder and designer Kristen Sydow said. "Returning to Downtown Raleigh puts us closer to our non-profit partners and decreases travel time and costs for our employees. We're grateful for Christina's support to make this happen."
Designed For Joy sells its handcrafted jewelry, pocketbooks, and accessories at 11 local boutiques and online at www.designedforjoy.com. They will host a virtual tour of their new space on Tuesday, June 15, 2021 at 7:30 p.m. on Facebook Live.
Contact:
Cary Heise – cary@designedforjoy.com
Kristen Sydow – kristen@designedforjoy.com
About Lee & Associates
Lee & Associates Raleigh-Durham is a commercial real estate brokerage, management and appraisal services firm. Established in 2018, Lee & Associates Raleigh-Durham has grown its service platform to include reach in the Triangle, Triad and Coastal areas of North Carolina. With 27 brokers and a Top 5 Lee & Associates Property Management team, we provide superior market intelligence in office, industrial, retail, investment and appraisal to meet the specialized needs of our clients. For the latest news from Lee & Associates, visit lee-associates.com or follow us on Facebook, LinkedIn, Twitter and Link, our company blog.