Pre-leasing begins for first flex industrial space at Chatham Park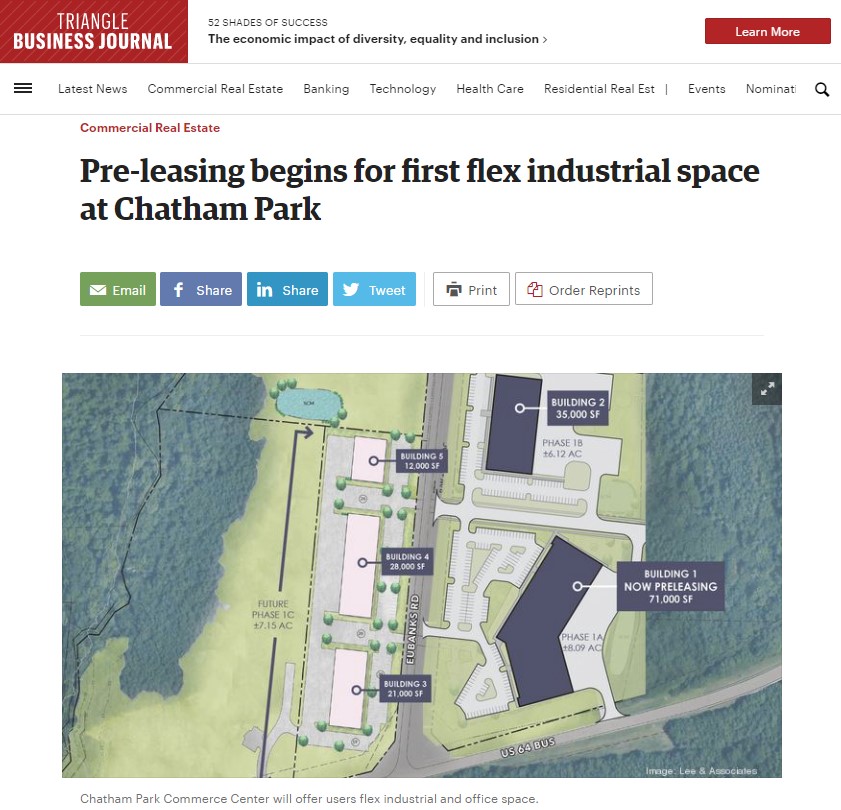 By Evan Hoopfer – Staff Writer, Triangle Business Journal
August 6, 2021
The first flex industrial space within the massive Chatham Park development is scheduled to come online next year.
Chatham Park Commerce Center, which will sit near the U.S. Highway 64/64 Business split at Eubanks Road in Pittsboro, is now pre-leasing.
Project plans call for five buildings initially, according to marketing materials. The first phases include a 71,000-square-foot flex space and a 35,000-square-foot warehouse/flex space on the east side of Eubanks Road. Plans also call for three additional buildings of 21,000, 28,000 and 12,000 square feet on the west side of Eubanks Road.
Lee & Associates Senior Director Aldene "Dee" Creech Osborne, President and Principal Moss Withers and Stewart are handling the leasing while Cary-based Mackenan Property Group is serving as the developer for Chatham Park Commerce Center.