Raleigh developer plans 850 new homes in Johnston County after big land purchase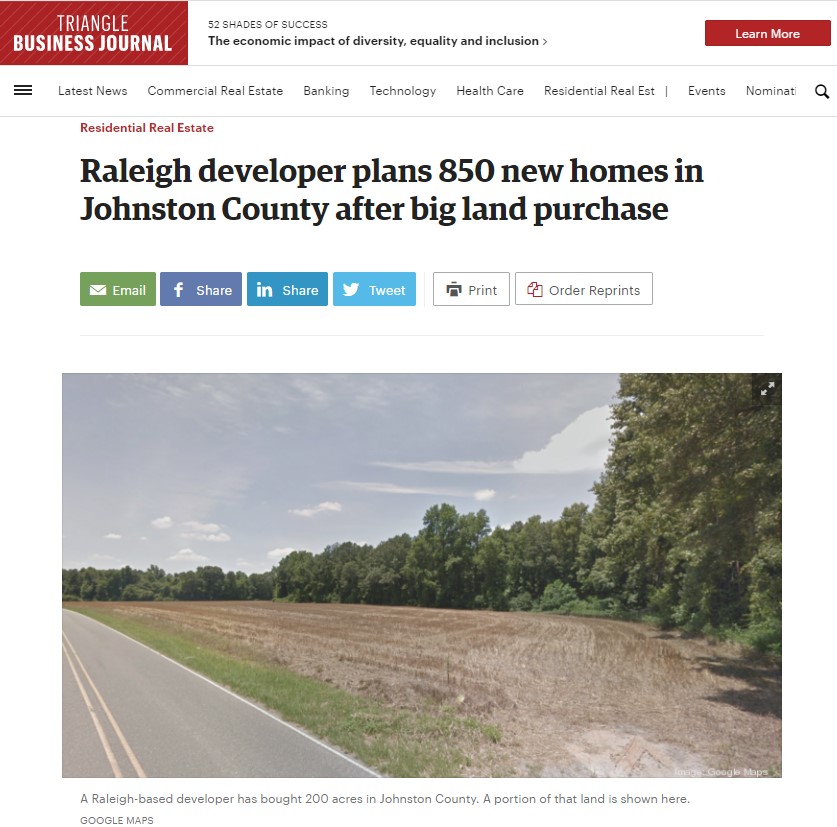 By Evan Hoopfer – Staff Writer, Triangle Business Journal
August 12, 2021
A Raleigh developer purchased over 200 acres in the middle of Johnston County this week with plans for a development that will one day include 850 homes.
Greenfield Communities bought a 230-acre parcel for $1.62 million, according to county records dated Tuesday. The development, being called Crescent Mills, sits along Strickland Road near the town of Wilson's Mills.
Matt Brubaker, president of Greenfield Communities, said in an email that Crescent Mills will feature approximately 850 residences with a mix of single-family homes and townhomes.
Moss Withers and Karah Jennings McConnell with Lee & Associates Raleigh-Durham represented Greenfield Communities in the transaction. They also represented Greenfield in its purchase of Serenity in Harnett County.