Morrisville office park lands two new leases despite soft market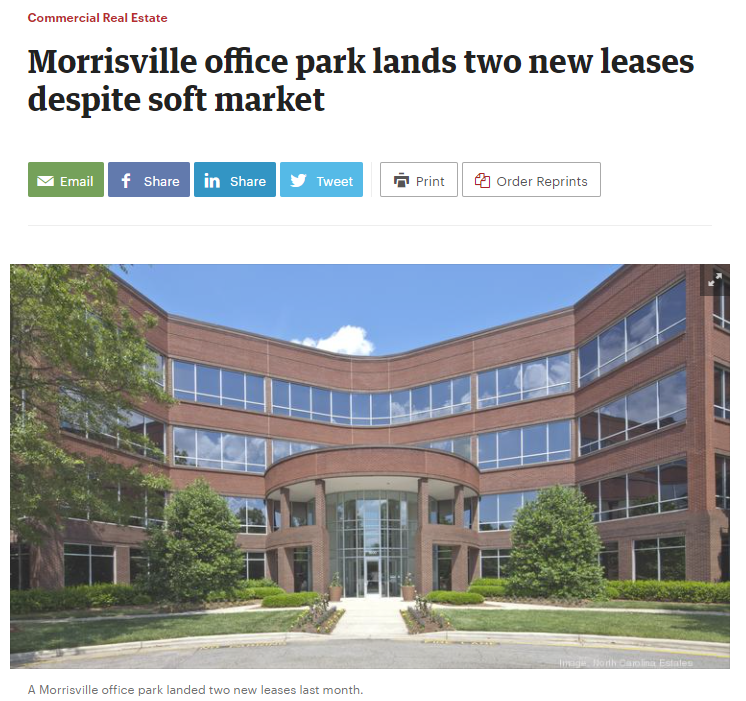 By Caleb Harshberger – Staff Writer, Triangle Business Journal
December 3, 2021
A Morrisville office park has landed a pair of new office leases, filling important spaces as the office markets in the Triangle and around the country remain soft.
Earlier this month, IXL Learning Inc. and CTI Towers signed new leases in Perimeter Park.
IXL already has offices in the park but signed on to a new and expanded space, moving its regional headquarters to a 45,236 square-foot space at 1600 Perimeter Park Drive.
The offices will make up the third and fourth floors of the building. IXL is an e-learning company based in California.
Brian Farmer, Vice President and Managing Director of Lee & Associates Raleigh-Durham, represented IXL Learning in the transaction.