Raleigh real estate veterans launch new firm, plot Cary development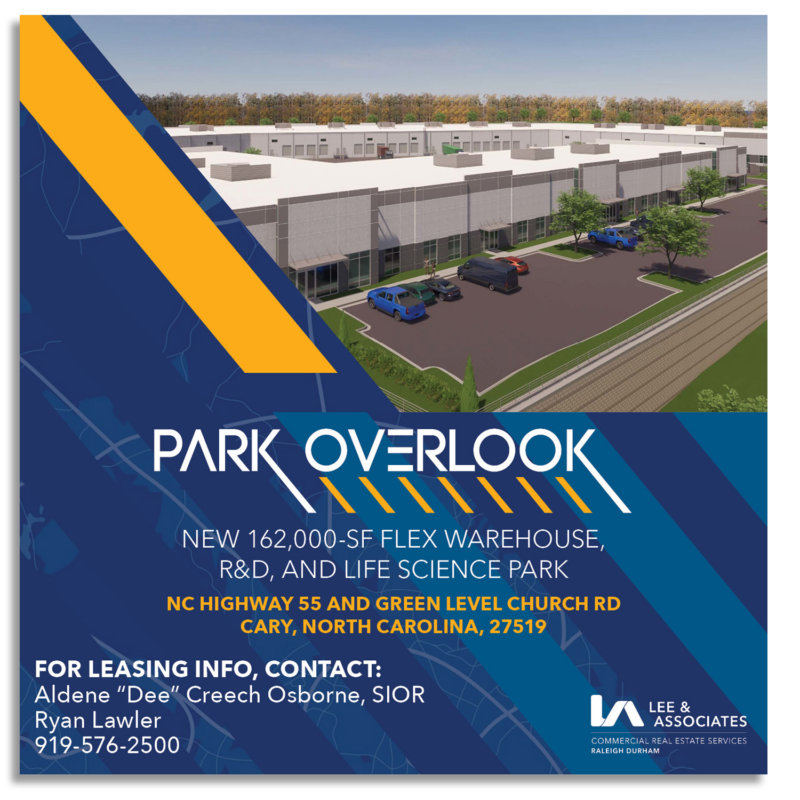 By Caleb Harshberger
Staff Writer, Triangle Business Journal
April 12, 2022
A newly launched local development firm has unveiled plans for an industrial and life sciences project in Cary, joining a recent string of industrial developments in the town.
Raleigh-based Wilson | Blount Development and partnering firm FCP have unveiled plans for Park Overlook, calling for a 162,000-square-foot industrial project with flex, life sciences and R&D space.
The development is situated on 16.7 acres at 11724 and 11730 Green Level Church Road and along Highway 55 in northwest Cary near the border with Durham and Research Triangle Park.
Lee & Associates Raleigh-Durham is handling leasing for the development.
"Park Overlook has an exceptional development team and its location and design are well-positioned in the market at a time when this type of space is much needed," said Dee Creech Osborne, vice president of Lee & Associates Raleigh-Durham. "The Raleigh-Durham RTP market has strong demand for this product type, and the location offers any new company to our market or any existing expanding company all the benefits of the Research Triangle Park."
The project joins a number of industrial and life science projects announced in Cary over the last year.
"This new product set is a tremendous addition to our town and exemplifies the strength and allure of our local economy and region," said Mark Lawson, president of the Cary Chamber of Commerce. "The impact that this new commercial development will have in our town will help address the great demand in our market for the high-tech flex and life science sectors of our local economy."