Brian Farmer Earns SIOR Designation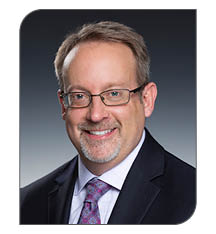 RALEIGH, NC – July 12, 2022 – Brian Farmer, Vice President and Managing Director of Lee & Associates Raleigh-Durham, achieved the SIOR office designation awarded by the Society of Industrial and Office REALTORS, a professional association with more than 3,600 members across the globe.
Farmer received the designation after demonstrating a robust transaction and production history; meeting rigorous education requirements; and demonstrating professional ability, competency, ethical conduct, and personal integrity.
"We're very proud of Brian's accomplishment. He is a well-respected broker in the Triangle market, and has been critical for driving our firm's growth," said Moss Withers, CEO and Principal of Lee & Associates Raleigh-Durham.
Farmer joined Lee & Associations Raleigh-Durham in 2018. His expertise includes tenant representation, investment sales, landlord leasing and sales, and build-to-suit projects. Farmer has completed more than 1,000 transactions in his career, ranging in size from 1,000 to 250,000 square feet.
"I am grateful to have earned this designation and to join the ranks of some of the most respected real estate professionals in the country," Farmer said. "I truly appreciate the support I received from my colleagues and family while pursuing this goal."
Farmer is the fourth SIOR member at Lee & Associates Raleigh-Durham, joining CEO & Principal Moss Withers, Vice President Marlene Spritzer, and Vice President Aldene "Dee" Creech Osborne. Lee & Associates is home to the 5th largest number of SIOR members in the world.
About Lee & Associates
Lee & Associates Raleigh-Durham is a commercial real estate brokerage, management, and appraisal services firm. Established in 2018, Lee & Associates Raleigh-Durham has grown its service platform to include reach in the Triangle, Triad, and Coastal areas of North Carolina. With 26 brokers and a Top 5 Lee & Associates Property Management team, we provide superior market intelligence in office, industrial, retail, investment, and appraisal to meet the specialized needs of our clients. For the latest news from Lee & Associates, visit leeraleigh.com.
About SIOR
The Society of Industrial and Office Realtors ® (SIOR) is the leading society for industrial and office real estate professionals. Only the industry's top professionals qualify for the SIOR designation and adhere to the highest levels of accountability and ethical standards. Today, there are more than 3,600 SIOR members in 722 cities and 45 countries.  For more information visit sior.com.