Daniel Cheng Joins Lee & Associates Raleigh-Durham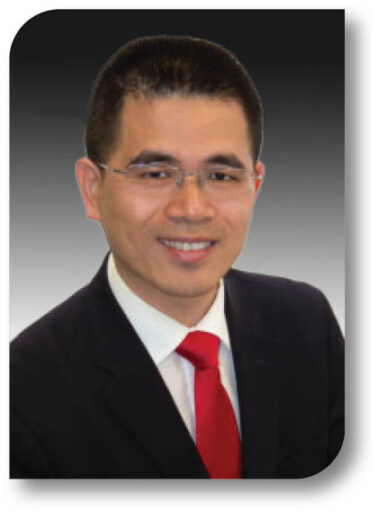 RALEIGH, NC – July 19, 2022 – Lee & Associates Raleigh-Durham, the regional office of the national commercial real estate firm Lee & Associates, announced today that Daniel Cheng has joined the commercial brokerage firm as Vice President. In his new role, Cheng will focus on capital markets and industrial properties.
Cheng joins Lee & Associates with more than ten years of experience in commercial real estate, including sales and purchase of investment deals, occupier solutions and incentive support for manufacturers, and business acquisitions for local, national, and international investors. Over his career, Cheng has completed transactions for more than half a million square feet of warehouses, over 200 acres of land, tens of millions of dollars of investment deals, and more than 50 other properties.
"Daniel brings experience, knowledge, and a unique skill set that will expand our reach internationally. We are excited he is joining our team and look forward to supporting his continued success in the Raleigh-Durham market," said Moss Withers, CEO and Principal of Lee & Associates Raleigh-Durham.
Cheng holds a Ph.D. from Duke University. He currently serves as the Board Secretary for the North Carolina Chinese Business Association (NCCBA), where he also served as President from 2016 to 2020. During his tenure, he worked to build a strong relationship between the Chinese/Chinese-American business owners and investors and local businesses by promoting local investment opportunities.
Daniel is also a member of the Carolinas Chamber of Commerce (CCCC), a Certified Commercial Investment Member (CCIM) candidate, and has been a member of the Triangle Real Estate Investor Association (TREIA) and Chinese Christian Mission Church for more than ten years.
About Lee & Associates
Lee & Associates Raleigh-Durham is a commercial real estate brokerage, management, and appraisal services firm. Established in 2018, Lee & Associates Raleigh-Durham has grown its service platform to include reach in the Triangle, Triad, and Coastal areas of North Carolina. With 26 brokers and a Top 5 Lee & Associates Property Management team, we provide superior market intelligence in office, industrial, retail, investment, and appraisal to meet the specialized needs of our clients. For the latest news from Lee & Associates, visit leeraleigh.com.