Q2 2022 North America Market Reports Released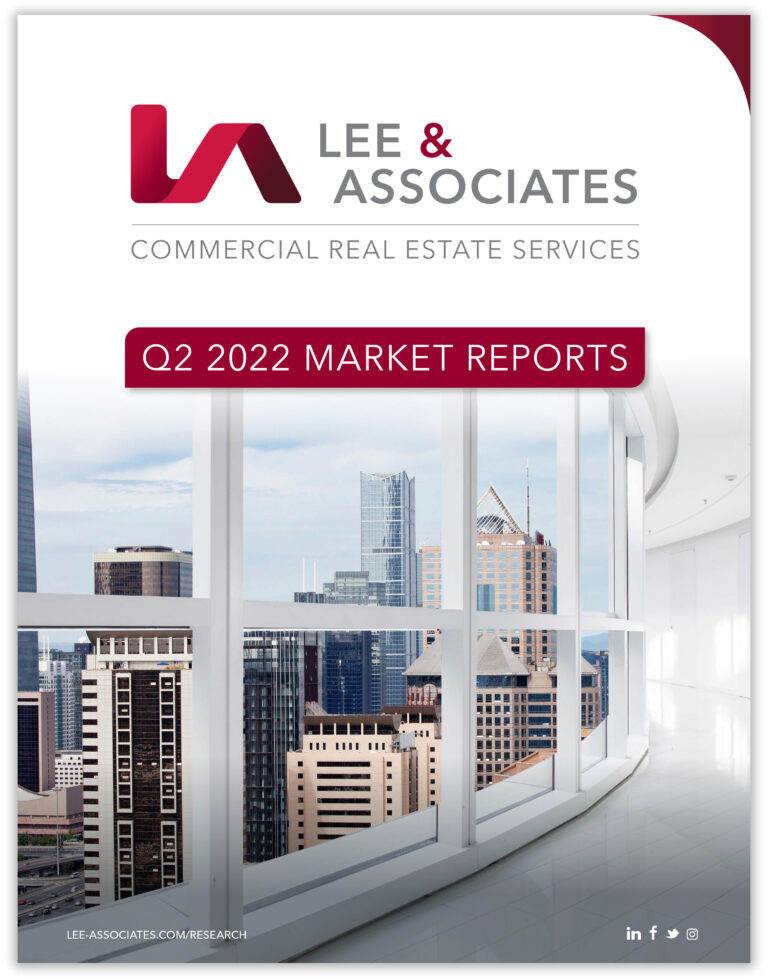 INDUSTRIAL OVERVIEW
RECORD LOW SUPPLY, RENT GROWTH
Demand for industrial space eased slightly from its record-setting growth of last year but remained strong through for the first half of 2022 as annualized rent growth moved into double digits and the overall vacancy rate fell to 3.9%, a record low. Net absorption through June totaled 192.2 million SF. It was the second highest two-quarter total on record and more than the 170 million SF of tenant growth for all of 2019. It was exceeded only by 297.8 million SF of net absorption in the second half of last year.
The Canadian market also is tight. At the end of Q2 the vacancy rate was 1.4%. Net absorption in the first half totaled 9.2 million SF. Annual rent growth was 12.4% nationally and 15.4% in the Toronto market, the nation's largest, and 13% in Vancouver. READ MORE >
OFFICE OVERVIEW
DEMAND FALLS; VACANCIES, SUBLETS CLIMB
Demand for North American office space weakened in the second quarter with net absorption slipping into negative territory and vacancies hitting their highest levels in a decade as companies continue to assess workplace schedules and real estate needs. Although the 8.3-billion-SF U.S. market closed out the second half of 2021 with a strong 27 million SF of positive net absorption, demand went flat in January. Tenants shed 1.5 million SF of space in the first half with 992,701 SF of negative absorption coming in Q2. The overall vacancy rate settled at 12.4%.
Across Canada, leasing volumes are below their long-term averages heading into the summer. Demand is strongest in Vancouver and other West Coast cities. About 3 million SF under construction in each Toronto and Vancouver are set for completion by 2024. Approximately 75% of the space is preleased. READ MORE >
BRICK-AND-MORTAR GAINS ON E-COMMERCE
In-person shopping is regaining its popularity and it's taking a toll on e-commerce. Merchant demand for retail space in the United States is the most since 2017 with net absorption on track to expand by nearly 80 million SF in 2022. The overall vacancy rate has fallen 60 basis points over the last two quarters, settling at 4.4%, the lowest on record.
Canadian demand for retail space also strengthened in the first half of 2022. The 3.8 million SF of net absorption through Q2 equals total demand for 2020 and is on pace to match the average annual growth of the previous five years. The tightest markets are Vancouver and Toronto, whose vacancy rates are 1.2% and 1.7% respectively. The two metros also have the nation's highest rents. READ MORE >
MULTIFAMILY OVERVIEW
RENTERS STYMIED BY HIGH HOME PRICES
The unprecedented pace of rent growth eased slightly in the first half of 2022 as strong demand continued for an undersupply of housing. However, to the relief of many U.S. renters, about 180,000 new apartments – roughly double the quarterly average – are slated for delivery in the third quarter and completions are expected to remain elevated through 2023. The steadily rising cost of home buying has been keeping people in the rental market longer. Mortgage rates are up, and existing home prices reached a record median $407,600 in May. Due to supply-chain disruptions and lengthening construction timelines, deliveries of new apartments have been flat. The U.S. vacancy rate settled at 4.9% at the end of the second quarter. In Canada, the vacancy rate was 1.9%. READ MORE >