Q4 2022 Economic Report Released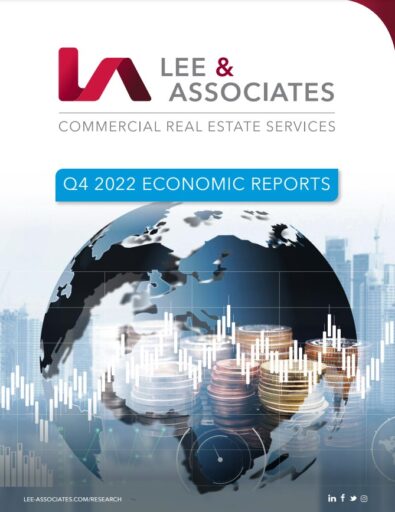 GDP GROWTH
The U.S. economy expanded at a solid annual rate of 2.9% in the fourth quarter of 2022, down from 3.2% at the end of Q3, according to the Commerce Department's Bureau of Economic Analysis. Fourth-quarter growth was more than expected and capped a year of economic slowing that reflects a return to a more normal pace of growth. Nevertheless, concern continues that growth may turn negative in 2023. The increase in real GDP was driven by gains in private inventory investment, consumer spending, federal government spending, state and local government spending and nonresidential fixed investment that were partly offset by decreases in residential fixed investment and exports. There was a decrease in imports, which are a subtraction in the calculation of GDP. READ MORE>
EMPLOYMENT OVERVIEW
Job growth slowed in December but was better than expected with notable gains occurring in leisure and hospitality, health care, construction and social assistance.
Nonfarm payroll employment increased by 223,000 in December and the unemployment rate edged down to 3.5% where it has remained in a narrow range to 3.7% since March. The number of unemployed persons declined to 5.7 million in December. But the number of workers out of a job from three to six months has risen sharply since last spring. In December, 826,000 unemployed workers had been out of work for about three-and-a-half to six months, up from 526,000 in April. READ MORE>
MONETARY POLICY
After raising interest rates seven times in 2022 to their highest level in 15 years, the Federal Reserve has signaled its nascent confidence that inflation will ease in 2023 enough for central bank policymakers to begin slowing rate hikes.
In December, the Fed increased the overnight borrowing rate a half point to between 4.25% and 4.5%. Several central bank officials said after the increase, which followed four three-quarter point jumps, that they saw rates rising to a peak between 5% and 5.25%, a sign that two more quarter-point hikes were likely. READ MORE>
GLOBAL ECONOMY
The worldwide economy continues to experience turbulence with challenges along a number of fronts. Inflation is the highest in decades and financial conditions are tightening in most regions. Russia's invasion of Ukraine and the lingering Covid pandemic all weigh on the outlook.
The International Monetary Fund forecasts that global growth will fall to 3.2% in 2022 and 2.7% in 2023 from 6% in 2021. Except for the global financial crisis and acute phase of the Covid pandemic this is the weakest growth profile since 2001 and reflects significant slowing for the largest economies, said the IMF in a Q4 report. In 2022, GDP contracted in the United States in the first half, the euro area contracted in the second half and China posted 3% growth, its second lowest annual rate since 1976. READ MORE>