Industry Veteran Dee Creech Osborne Joins as Senior Director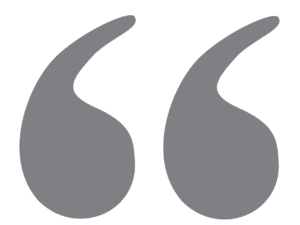 FOR IMMEDIATE RELEASE
Contact
Mike Trainor
S&A Communications
mtrainor@sacommunications.com
919-377-9571
INDUSTRY VETERAN DEE CREECH OSBORNE JOINS LEE & ASSOCIATES
March 11, 2019 (Raleigh, NC) – Lee & Associates Raleigh Durham, the regional office of the nationwide leader in commercial real estate services, today announced that Triangle commercial real estate veteran Aldene "Dee" Creech Osborne, SIOR has joined the firm as Senior Director.
Dee has been a fixture on the Triangle commercial real estate scene for more than 30 years. Since 1989, she has directed the marketing and leasing of Southport Business Park in Morrisville, beginning with basic infrastructure and one 75,000-square-foot flex building, to just under one million square feet of office and flex space today.  She has transacted well over $100 million in the last several years alone, and on behalf of several owners, handles the leasing of approximately two million square feet of space in RTP region.
She joins Lee & Associates from NAI Carolantic Realty, which she joined in 1996.  At Lee & Associates, she will focus on general brokerage as well as leasing office, flex and warehouse space.
"We are honored to have Dee, one of the most successful and respected commercial real estate professionals in the region, join our team," said Karah Jennings, principal, Lee & Associates Raleigh Durham.  "Her senior experience, wisdom, and dedication to clients is respected by all.  We are excited for her continued success at Lee & Associates Raleigh-Durham."
Dee is the recipient of many prominent industry awards, including the 2005 Triangle Commercial Realtor of the Year, the Powerhouse Award from Triangle CREW, Movers & Shakers from Business Leader Media, a CoStar Group Top 20 Power Broker in nine separate years, and many more.
"Dee Creech Osborne is one of the most competent and enthusiastic real estate representatives in the market," said Rich Sullivan, vice president, GID Investment Advisors.  "She always provides highly professional and efficient service, serving tenants and ownership with integrity and confidentiality.  It has been a pleasure to work with Dee for 20 over years.  Her personal ability, attention to details, and passion is unparalleled. We are excited for her move to Lee & Associates and look forward to our continued partnership."
Dee received her Bachelor of Arts from the University of North Carolina at Chapel Hill.
###
The Raleigh Durham office of Lee & Associates is located at 5430 Wade Park Blvd, Suite 300, Raleigh, NC.
About Lee & Associates
Lee & Associates is a commercial real estate brokerage, management and appraisal services firm. Established in 1979, Lee & Associates has grown its service platform to include offices in the United States and Canada. Lee & Associates provides superior market intelligence in office, industrial, retail, investment and appraisal to meet the specialized needs of our clients. For the latest news from Lee & Associates, visit lee-associates.com or follow us on Facebook, LinkedIn, Twitter and Link, our company blog.