Lee & Associates CEO Jeff Rinkov discusses the challenges of recruiting in National Real Estate Investor's Mid-Year Outlook.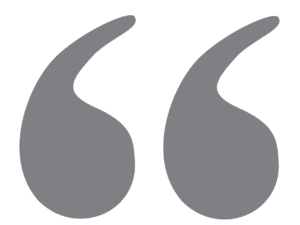 Managing the Recruiting Challenges by Doubling Down on Training
We're doing more than giving associates the basic concepts and principals on how to use available tools and resources to succeed. We pair new associates with senior brokers. This has been our practice since Bill Lee and a handful of veteran brokers opened the first office 39 years ago. It is from them that associates learn applications and methods, for example: prospecting, building relationships, negotiating, understanding market dynamics, interpreting market statistics, conducting a tour and dozens of other real-world skills. We also believe that being socially active in industry and business groups ranging from SIOR, NAIOP, CCIM, ICSC and local chambers of commerce, speeds the growth of the new agent and encourages strong ethics.
Our organization depends on transforming rookies into eligible shareholders in five years or less. We rarely lose agents, and almost never lose them to competing firms. In the last 20 years we've grown from 18 offices to 57offices nationwide with 917 agents.
Our training initiative is a manifestation of our best collaborative efforts, making us a better buyer of services, tools and resources that can permeate and advance the objectives of the company.  It also takes more of the burden off the individual running that office.
None of our new associates will be under any illusion of when success will come. As is the custom, when we find the right entrepreneurial person who wants to make a commitment to this industry, their path and trajectory to becoming an owner will light up before them.
About Lee & Associates Commercial Real Estate Services
Lee & Associates  is a fully-integrated commercial real estate company with unrivaled capabilities and an unwavering dedication to integrity. Our business-minded brokers specialize in office, industrial, retail, multi-family, land, investment services, corporate solutions, and valuation and appraisal services. As the fastest-growing broker-owned firm in the nation, with 57 office locations in North America, we are uniquely qualified to support our clients' real estate needs in the local, national and international markets. For more information, visit www.lee-associates.com/.