It's been a year since Hurricane Harvey's devastation of Houston. So what did the Houston CRE industry learn from the event? Bisnow reached out to industry leaders, including those from Lee & Associates - Houston, and asked them three questions about Harvey's impact and lessons learned.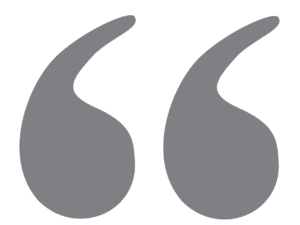 What Did Houston CRE Learn From Hurricane Harvey? Industry Leaders Speak One Year Later
Q: How has Houston rebounded from Hurricane Harvey?
Lee & Associates Principal Josh Cheatham: "As someone whose home flooded, I certainly felt the impact of Hurricane Harvey. I have been fortunate enough to get back in my home, but I know neighbors, businesses and commercial real estate owners still dealing with renovations and the overall loss the storm caused. I recently read an article indicating one in five multifamily developments that flooded during the storm are still not fully repaired. Although people continue to struggle with the aftermath, I believe great strides have been made over the past year. Houston is a strong and resilient community that will come out ahead in the long run."
Q: What did the storm reveal about Houston's CRE market?
Lee & Associates Principal Josh Cheatham: "The extensive amount of [office] sublease space on the market turned out to be a blessing in disguise for many businesses affected by the storm. Several of these spaces were plug-and-play operational and provided tenants with short-term lease options while they dealt with locations being shut down or severely impacted by the storm. The short-term space needs of multiple tenants around town also provided a boost to the growing coworking office space environment. Companies like TechSpace and WeWork experienced a surge in occupancy after the storm."
Q: What are the major lessons the CRE industry learned as a result of Harvey?
Lee & Associates Principal Josh Cheatham: "In today's high-paced global economy, most businesses cannot afford to be down five minutes, much less five days. I believe it is imperative all businesses and property owners in the Houston area have a detailed disaster recovery plan in place to prepare for natural disasters and minimize downtime."
About Lee & Associates Commercial Real Estate Services
Lee & Associates  is a fully-integrated commercial real estate company with unrivaled capabilities and an unwavering dedication to integrity. Our business-minded brokers specialize in office, industrial, retail, multi-family, land, investment services, corporate solutions, and valuation and appraisal services. As the fastest-growing broker-owned firm in the nation, with 59 office locations in North America, we are uniquely qualified to support our clients' real estate needs in the local, national and international markets. For more information, visit www.lee-associates.com/.