Altair: Most Prestigious & Best Located Masterplan in the Inland Empire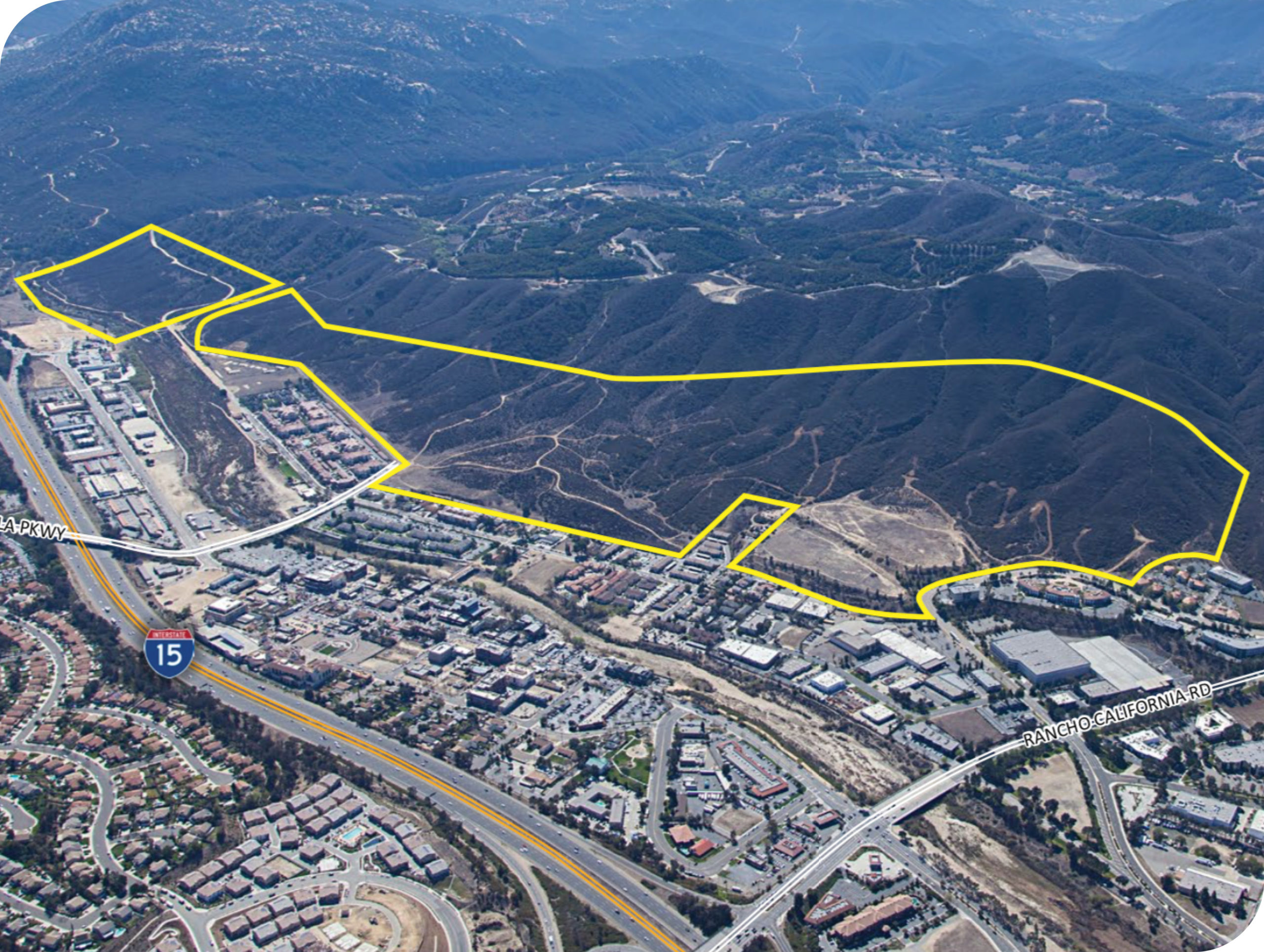 Moraga Road, Old Town Temecula, CA

Master Planned Community Unimproved, Entitled

± 270 Gross Acres; ± 77 Net Acres

1,750 Max Units

50% Dedicated Open Space

Seller Representation

Sale Price: $25,200,000
The principals started Ambient after leaving the Corky Mcmillin Companies. Ambient is an opportunistic real estate development company with a forte in in-fill and suburban land planning & entitlement, land development and construction of multifamily attached & detached for-sale residential, mixed-use and commercial. The principals started Ambient after leaving the Corky Mcmillin Companies.
The subject property was passively marketed for 10+ years by the Owner, John Firestone. The property was in escrow at one time in the early 2000s with an East Coast developer, however that transaction fell apart and the property ended up in litigation for several years. The Seller was generally very patient and non-negotiable. Many parties were interested, and we brought offers from several large master developers including Newland Communities and Suncal but no deal was consummated. The specific plan allows for a wide variety of housing types. Ultimately, a developer was going to have to be a qualified and competent master plan developer who had experience and a successful track record delivering finished projects in the Southern California Inland Empire. 
The seller approached us about listing the southern end of the property, which consisted of 200 gross acres and 77 net acres. The Seller heard about our team's closed transactions in Temecula, Murrieta, and the Inland Empire. We were able to show Mr. Firestone that the best way to sell the property was to list it, put together a detailed marketing package, and mass-market the property to our database of over 4,000 builders, developers, and investors as well as several thousand brokers.
We marketed the property, unpriced, with an offer due date. He collected 15 offers from developers, both public and private. These offers ranged from $3,000,000 - $23,000,000, all with various terms, most contingent on entitlements.
No builders submitted offers, only developers. After advising the offerors that the Seller wanted to sell the property in 60-120 days, nine buyers resubmitted their offers with quick closes. Seven of these offers were above $12,000,000 and the property closed escrow in 60 days at $13,200,000 with hard money released in two weeks. We also sold 77 acres adjacent to the property for $12,000,000. The property is approved for 1,750 residential units on the entire site and is known as 'Altair'. The buyer is still working to get it entitled.