Historic Adaptive Reuse: Industrial Facilities Turned Mixed-Use, Multifamily Housing, and Retail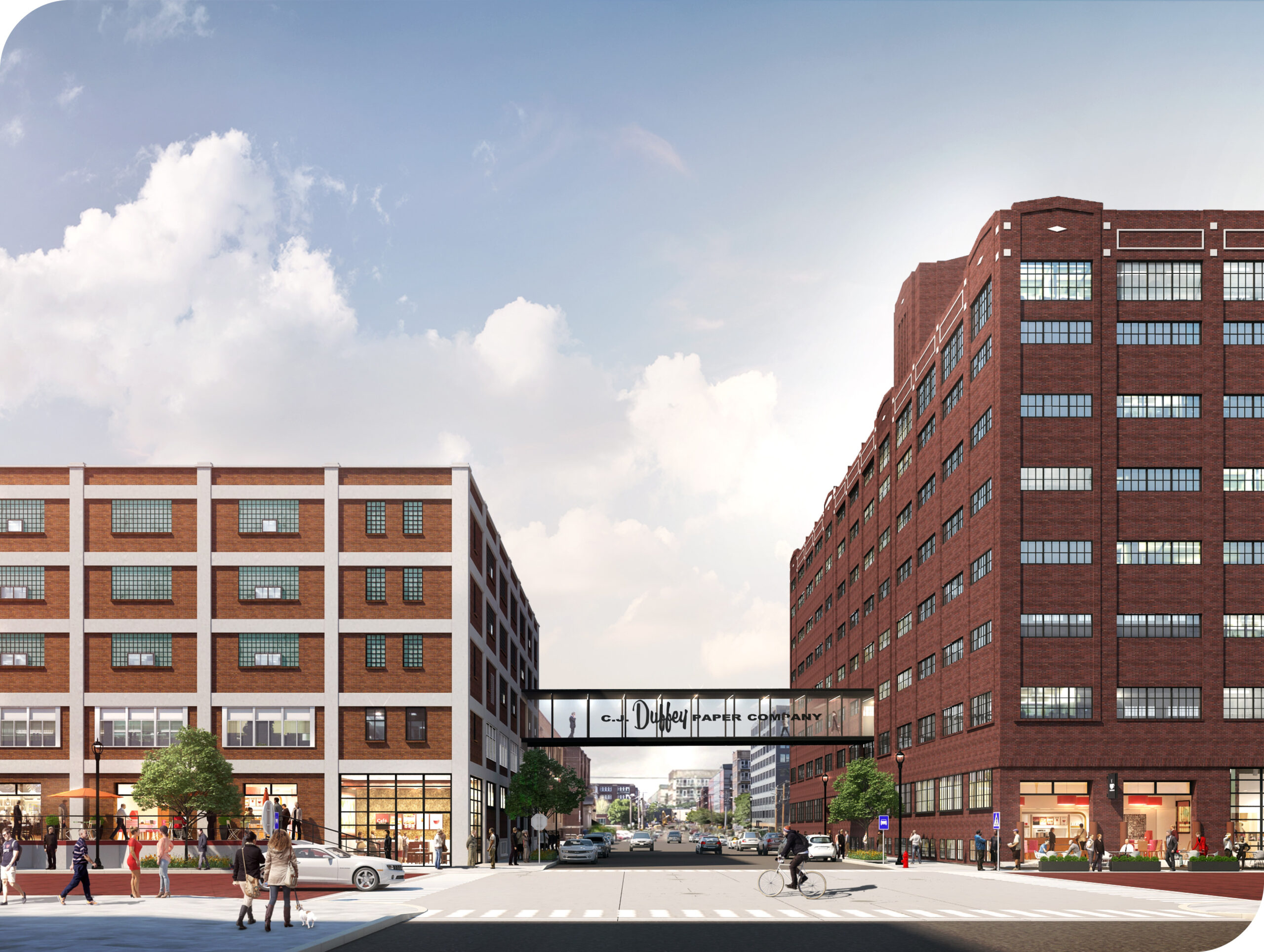 OVERVIEW
Project Name: 6th & 3rd
Location: North Loop / Warehouse District (Minneapolis, MN)
$21.1M Acquisition closed April 2020
Historic Adaptive Reuse from Industrial/Warehouse Facilities to Mixed-Use, Multi-Unit Apartment Housing, and Retail Uses
Three Contiguous Land Parcels Totaling ± 1.87 Acres of Land
The Client
CEDARst applies a vertically integrated approach to the development of residential assets throughout the U.S. CEDARst was a pioneer in micro-unit multifamily development in Chicago, identifying an un-met demand for high quality apartments at an approachable price point. CEDARst markets its entire portfolio under a single brand: FLATS®. All FLATS® properties deliver a consistent resident experience, complete with thoughtfully designed, hospitality-driven, and community-oriented spaces, setting it apart from the competition.
The Challenge
The 6th & 3rd project is the second North Loop/Warehouse District (Minneapolis, MN) transaction in nine months for our client, CEDARst Companies ("CEDAR"), a prominent multi-family developer based in Chicago, Illinois. The 6th & 3rd properties are located one block from CEDAR's first project, "The Duffey Lofts" site which land acquisition closed in July 2019, providing an excellent opportunity for CEDAR to scale its operation in the Twin Cities by more than 3.0x. The acquisition of the 6th & 3rd properties did not occur without headwinds. Primarily, the spread of COVID-19 into the US in February/March of 2020 and the economic shutdown and recession that ensued, posed a major challenge to the transaction. As a result of COVID-19, lenders across the nation turned off the spigot for making new loan commercial real estate loans. Additionally, private and institutional equity sources were rattled creating a "cash-is-king" mindset, not knowing if, and how long, an economic decline would last.
Our Approach
Lee & Associates provided ongoing brokerage and transactional support to CEDAR in a variety of ways. The Team was successful in raising equity capital and relational support to multiple local/regional lenders who, through the Team's local market knowledge and expertise, were still actively pursuing new loan financings despite the economic disruption caused by COVID-19. Due to state-to-state travel bans leading up to closing the 6th & 3rd, it proved critical to have local boots on the ground to allow for social-distanced contact with the seller, City and neighborhood leaders, investors, third parties conducting due diligence, and other points of contact necessary as part of the transaction.
The Outcome
A testament to a well-built transactional team in CEDAR and their ability to execute during a time of increasing COVID-19 cases in Minnesota, in concert with the local knowledge and transactional expertise provided by both members of the Lee & Associates Twin Cities office, the land acquisition of the 6th & 3rd assets closed in April 2020. Since closing, the Lee Team has been hired by CEDAR to lease the Office component of the 6th & 3rd project, which has proven to produce strong leasing activity in the early stages of redevelopment.
608 3rd Street North: The proposed completed project will include ± 16,328 square feet of commercial space, 258 dwelling units and 34 vehicle parking stalls.
300 6th Avenue North: The proposed completed project will include ± 30,932 square feet of commercial space and 69 dwelling units.
246 7th Avenue North: (New construction on a vacant lot) - The proposed new building will include ± 18,646 square feet of commercial space, 24 dwelling units and 291 vehicle parking stalls in a new, single, rectangular, four story building.