Industrial Developer Acquires Shovel-Ready Land in Ontario, Canada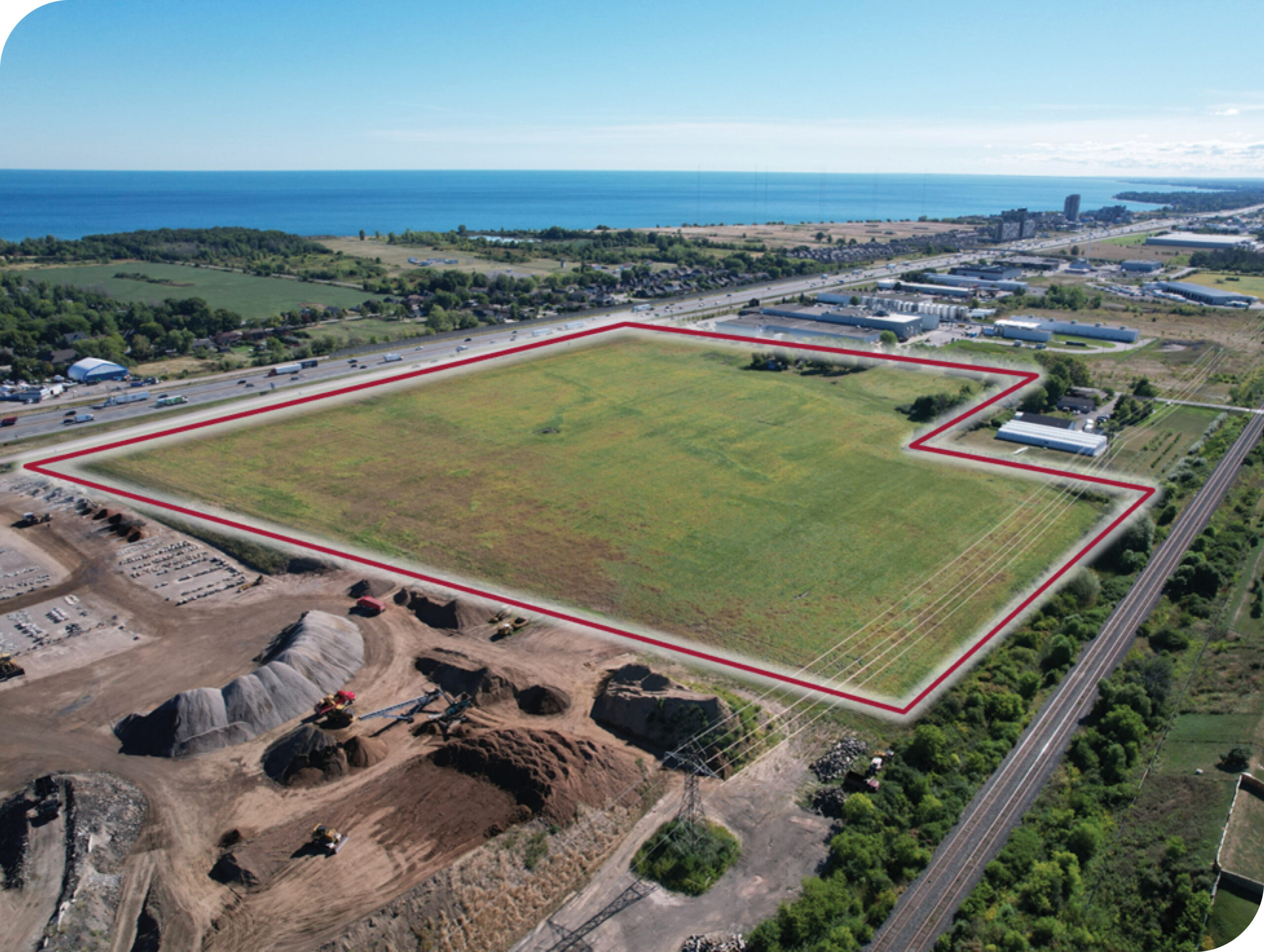 OVERVIEW
Buyer Representation
Approximately 35.15 Acres
Zoning: General Employment, Industrial
Direct Exposure to QEW Highway
Sale Price: $56,350,000
The Client

Anatolia Capital Corp (ACC) is the real estate division of Anatolia Group Inc. Its business activities include the purchase and lease of commercial/industrial properties and the development and redevelopment of commercial/industrial properties. ACC also participates in renewable energy opportunities and currently own two large (150KW & 500KW) rooftop solar systems that are contracted under the Ontario feed-in-tariff program.
Geographically, ACC focuses on the primary and secondary leasing markets in the GTA area, however also owns properties in Halton Hills, Oakville, Caledon, and Milton. Since being incorporated in 2010, Anatolia Capital Corp has had tremendous year over year growth. Current portfolio boasts approximately 4 million square feet of prime industrial warehouse space, as well as close to 1,000 acres of land being held for development.
"Thank you to Lee & Associates Toronto in helping us secure this amazing site in a very competitive market. Having great exposure on the QEW, and located between Toronto and major USA Crossings, this will be a great opportunity for any corporation looking to service their customers in Toronto and the United States."
- Bekir Elmaagacli, Co-CEO, Anatolia Capital Corp.
The Challenge
Anatolia Capital Corp. was looking to purchase high-exposure industrial lands surrounding the Golden Horseshoe with the intent to quickly develop an industrial park. Although swathes of agricultural and recently-designated-but-unserviced lands have been carefully acquired with plans for the medium- and longer-term, much of the low-hanging fruit within the GTA core have already been taken. As a result of the expertise and activity of Lee & Associates Toronto's Land Services group across the Greater Toronto Area, they were tasked with uncovering and qualifying any suitable opportunities.
Our Approach
Lee & Associates Toronto's Land Services group sought off-market, industrial zoned, mid-sized land parcels in close proximity to major highways across the Greater Toronto Area. Following an extensive search with our real estate intelligence team, we identified a site which already had plans to develop up to 750,000 square feet – with construction slated for early 2023.
We determined trending market sales in the area and underwrote an intensive development pipeline survey encompassing the surrounding Hamilton, Burlington, and Niagara area, and determined the limited supply forecast for the area in 2023. Our analysis concluded the subject lands offered a competitive advantage over many of the other sites given the readiness and existing services already in place for development, allowing it to capitalize on a robust leasing demand environment.
The Outcome
Following an extensive underwriting program, our team successfully negotiated an off-market transaction on behalf of the Buyer to secure the property. Anatolia Capital Corp. is actively going through the planning process to develop up to three buildings comprising over 700,000 square feet, with the intent to speculatively build their first two properties of 285,000 square feet each in early- to mid-2023. Lee & Associates Toronto will be representing the ACC when the project launches.