Lee & Associates – Atlanta Completes Acquisition & Disposition of Industrial Warehouses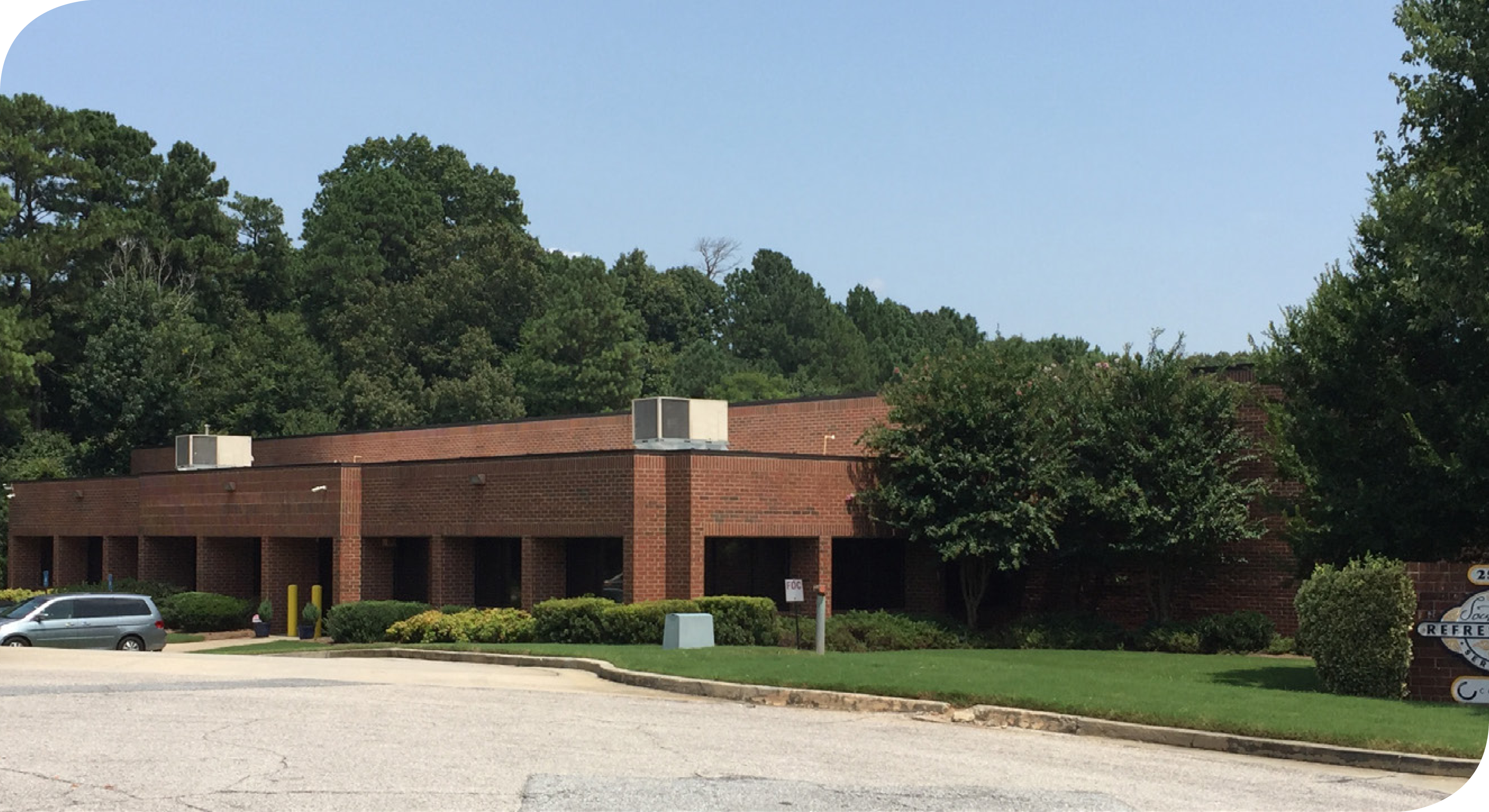 Industrial Warehouse in Tucker, Georgia
Acquisition & Disposition
Acquisition Details

4919 North Royal, Tucker, GA
± 80,860 SF
Sales Price: $4,335,000 ($53.61 PSF)

Deposition Details

2527 Commerce Place, Tucker, GA
± 55,505 SF
Sales Price: $3,333,333 ($60.05 PSF)
Southern Refreshment Services is a privately-held company founded in 1979. Our owners built a thriving business with a focus on providing high-quality products with exceptional service. In 2001, we acquired partnership with Canteen, which provides us with national recognition and global purchasing power as a member of the Canteen Franchise Group. Southern Refreshment Services is an award-winning company that values strong relationships with our business partners, employees, and customers.

"These two acquisition-disposition transactions in a submarket with few industrial options had the potential to be a complicated relocation project. But the persistent efforts of the Lee & Associates brokerage team made facility selection, negotiations, and ultimate disposition of one of our existing buildings, an overall smooth process. We credit Lee's expert market knowledge, along with our ten-year client-broker relationship, with giving us complete confidence in Lee's exclusive representation."
- Dan Hart, CEO
Southern Refreshment Services
With the goal to consolidate its two free-standing warehouse facilities totaling ±85,000 SF into one larger, more efficient distribution operation, this Atlanta-based coffee service and vending machine provider needed seamless, back-to-back, acquisition-to-disposition transactions to minimally impact its time-sensitive deliveries to its valued customer base. In business for almost 40 years, Southern Refreshment Services (SRS) wanted to maintain its successful business presence in the Tucker/Stone Mountain submarket, despite the tight inventory of free-standing industrial product.
Over a ten-year period, Lee & Associates established a longstanding, trusted advisory relationship with the owners, periodically alerting them to market conditions and any property availabilities that might fit their ±100,000 SF requirement. Optimally, owners wanted to purchase vs. lease a facility which also greatly reduced available warehouse options. Highly active and keenly knowledgeable in the local submarket, Lee & Associates was immediately notified when the owners of an 80,860 SF warehouse, located directly across from SRS's smaller (30,600 SF) facility, decided to accept offers on their building. Lee & Associates quickly negotiated a "best and final" offer on behalf of SRS which was accepted and superseded other offers. Once the new facility was secured, Lee & Associates listed both of the original SRS warehouses (55,505 SF and 30,600 SF) for sale.
Within four months of the 80,860 SF facility acquisition, the 55,505 SF facility sold for $3,333,333 ($60.05 PSF), an above market sales price for the Tucker/Stone Mountain submarket with aging industrial inventory. SRS opted to retain the smaller facility located directly across from the new facility. Lee & Associates' decade-long cultivation of this trusted client relationship was a vital factor in negotiating the best acquisition/disposition transactions for SRS, resulting in minimal disruption to its business operations.