Lee & Associates Expands into Washington, D.C.
LEE & ASSOCIATES SELECTS JOSH SIMON, SIOR, AS PRESIDENT OF NEW WASHINGTON, D.C./NORTHERN VIRGINIA REGIONAL OFFICE
The former NAI KLNB Partner and Pierce Kruetzer will focus on office landlord and tenant representation, retail and industrial leasing, debt services and investment sales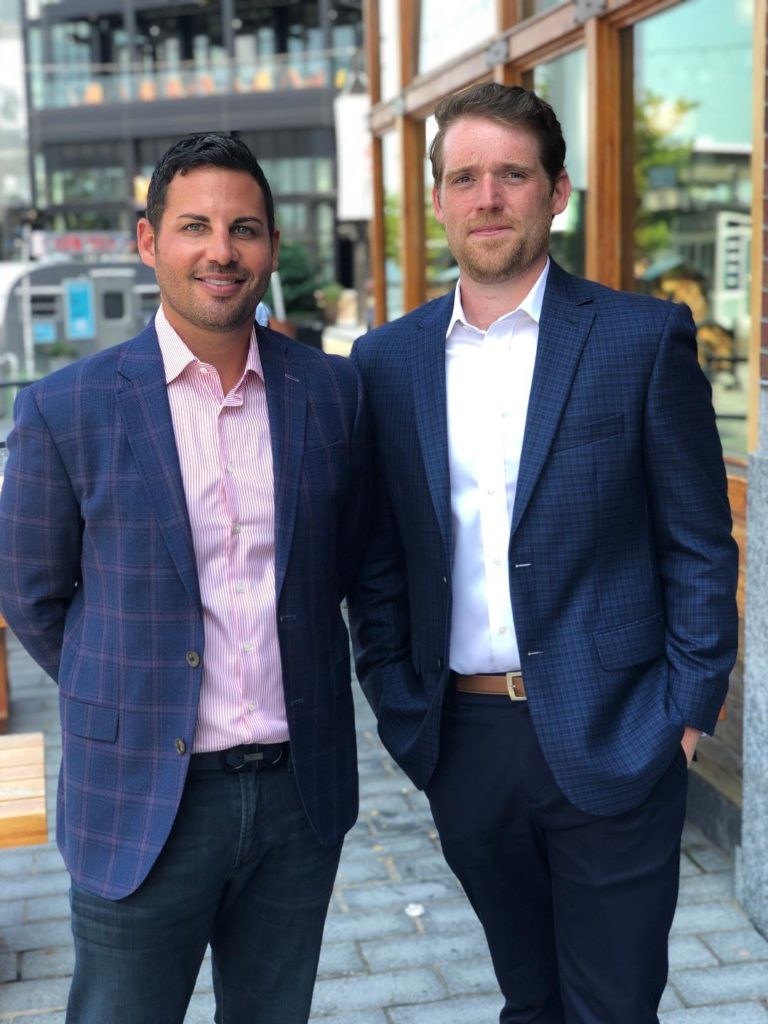 July 16, 2019 (WASHINGTON, D.C.) – Lee & Associates, the largest broker-owned commercial real estate firm in North America with more than 60 full-time offices, has named Josh Simon, SIOR, as President of its new Washington, D.C./Northern Virginia regional office. Simon, formerly Partner at NAI KLNB and based in Tysons Corner, Virginia, brings more than twelve years of diversified commercial real estate brokerage experience to this new position. Last December, Lee & Associates announced its intentions to establish a presence in the Nation's Capital "within two years, timed with the ability to identify appropriate leadership to oversee operations and recruit talent." Teaming with Simon to open the new office will be Pierce Kruetzer, also formerly with NAI KLNB, as a Principal.
"This is a career-defining opportunity to leverage my knowledge of the regional real estate marketplace and extensive business relationships with the resources of an international brokerage platform," stated Josh Simon. "A constant refrain expressed by owners and investors is the lack of personalized service received from brokerage firms that have experienced continual consolidation and growth. A negative byproduct of this expansion is a disconnection on the local level where personal relationships and trust mean everything to achieve success. This has translated to a lack of passion and enthusiasm as new ownership, and the decision-making and protocols that come with it, move farther away from the individual offices. Lee & Associates employs a collaborative and empowering business model and we fully intend to compete with every national player in the Washington, D.C. area, particularly in the middle market space."
The new Washington, D.C./Northern Virginia office plans to execute an aggressive growth strategy targeting business opportunities and seasoned brokerage professionals experienced in office landlord representation, office tenant representation, retail Leasing, industrial leasing, debt services and investment sales. According to Simon, he is currently engaged in discussions to recruit additional talent and expects to "grow by eight to ten brokers in a relatively short timeframe."
Simon concentrates on investment sales transactions ranging from $2 million to $40 million, with a focus on ground-up development deals and conversions of existing buildings, and was a significant contributor to the growth of NAI KLNB's middle market investment sales and office leasing divisions from the company's Tysons Corner office. Together with Kruetzer, who joined Simon at NAI KLNB after a four-year career at Transwestern, the team has sold or are under contract for transactions exceeding $200 million.
Recently, Simon and Kruetzer have been among the most active sales teams operating in the National Landing area of Northern Virginia including the $22 million sale of a mixed-use project on Mount Vernon Avenue in Del Ray. Later this month, the team is expected to complete the sale of 1200 N. Henry Street, selling the development rights to a 115-unit mixed-use project on behalf of Avanti Holdings Group, as well as a three-quarter acre future development site on 701 N. Henry Street on behalf of the Delman family.  A number of other large transactions are in the pipeline for 2020.
"Establishing a presence in Washington, D.C. and Northern Virginia is an extremely critical component of the Mid-Atlantic expansion strategy outlined by Lee & Associates several years ago, given the continued strength and momentum of the commercial real estate sector surrounding the Nation's Capital," explained Allan Riorda, SIOR, Lee & Associates Board Member and President of the Maryland office. "This program most recently initiated in central Pennsylvania with the opening of the Harrisburg office. Over the next several years, we intend to establish locations in Baltimore, Frederick, Hagerstown and points throughout northern Virginia including Dulles and Tysons Corner.
"Josh is the ideal professional to lead this charge given his impressive track record of success, extensive business connections, passion for the industry and ability to recruit new talent," Riorda added. "The Columbia team intends to expand upon the relationships we have created and fostered in the Maryland area among commercial real estate owners, investors, companies, brokerage firms, and related professionals to support his group."
"As our discussions became more serious, I realized the Lee & Associates business plan aligned perfectly with mine, with its emphasis on a collaborative working environment," Simon added. "This opportunity to apply the principles I believe in to grow and develop a respected office, in an area where I grew up and maintain such deep roots, is one that I found impossible to pass up"
While searching for the ideal address in which to locate the new office in downtown Washington, D.C., Simon initially plans to open within a shared office environment at The Wharf for the first 12 to 18 months, while also projecting an employee count that impacts the amount of office space needed.
"With its business model, Lee & Associates is able to offer more competitive commission splits, backed by similar tools and resources utilized by major national firms," he said. "Lee & Associates opened its Maryland approximately five years ago and quickly elevated to among the top firms in the Baltimore-Washington, D.C. area. We intend to do the same."
ABOUT LEE & ASSOCIATES
Lee & Associates is a commercial real estate brokerage, management and appraisal services firm. Established in 1979, Lee & Associates has grown its service platform to include offices in the United States and Canada. Lee & Associates provides superior market intelligence in office, industrial, retail, investment, and appraisal to meet the specialized needs of our clients. For the latest news from Lee & Associates, visit lee-associates.com or follow us on Facebook, LinkedIn, Twitter and Link, our company blog.
###