PARK PLACE AUTO SALON SITE SALE STRONG INDICATOR OF REGIONS' ECONOMIC STRENGTH DESPITE NATIONAL UNCERTAINTY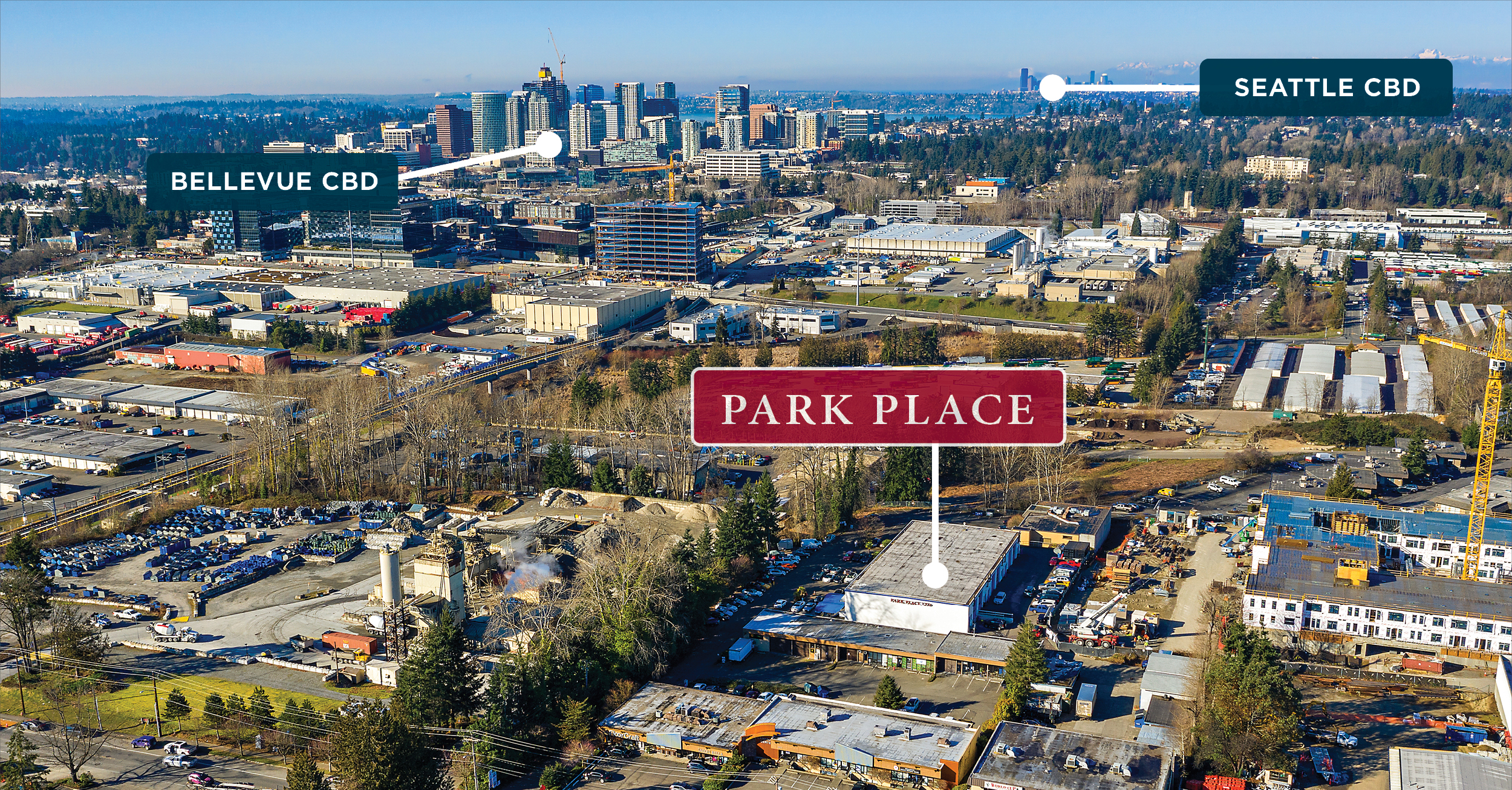 June 28, 2022 (Bellevue, WA) – Lee & Associates Commercial Real Estate Services is pleased to have brokered the disposition of Park Place Auto Salon, a 36,100 square foot site with a 28,392 square foot building currently operating as a full-service auto salon, to a subsidiary of Sabey Corporation*, on behalf of their client, MRM Capital.
The Park Place Auto Salon, situated in the Bel-Red Corridor just minutes from downtown Bellevue, transacted at $15,000,000.00.  Occupied by Park Place Auto Salon, the site is zoned RC-1 and offers the flexibility of cash flow with the long-term upside to develop office or multifamily in one of the most sought-after eastside neighborhoods in Puget Sound.  In addition to the excellent transit accessibility, just blocks from the 130th Eastlink Rail Station, this site benefits from its close proximity to numerous new and innovative mixed-use development projects.
"We enjoyed working for MRM throughout this transaction. As we marketed this property, it was clear that the story of the eastside and light rail-centric properties continues to stay strong, despite economic uncertainty.  We are lucky enough to live in a region with such an educated, tech focused workforce where geography and zoning limitations constrain supply," noted Lee & Associates' Principal, Jim Reed.
The Lee & Associates team of Jim Reed and Adrienne Hunter facilitated the transaction.
ABOUT LEE & ASSOCIATES
Lee & Associates offers an array of real estate services tailored to meet the needs of the company's clients, including commercial real estate brokerage, integrated services, and construction services. Established in 1979, Lee & Associates is now an international firm with offices throughout the United States and Canada. Our professionals regularly collaborate to make sure they are providing their clients with the most advanced, up-to-date market technology and information. For the latest news from Lee & Associates, visit lee-associates.com or follow us on Facebook, LinkedIn, Twitter and Link, our company blog.
*Sabey Corporation is a northwest based real estate development company with over 50 years of experience.
###