MAJOR SALE IN FREMONT | FREMONT COURT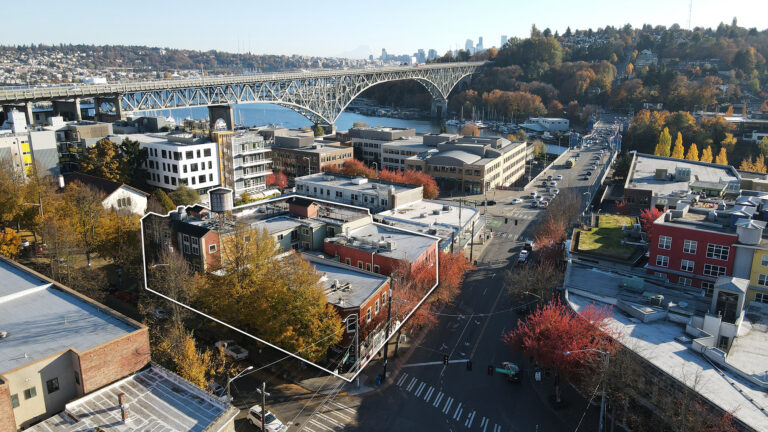 July 26, 2022 (Seattle, WA) – Lee & Associates Commercial Real Estate Services is pleased to announce that Fremont Court, a 35 unit mixed use building in Fremont sold Monday for $17,415,000.  The building is located at 3414-3424 Fremont Avenue N & 705-711 N 35th St, Seattle, WA 98103, and is a collection of 17 residential units and 18 commercial units, making it a true mixed-use building.  The transaction was brokered by the Lee & Associates | Pacific Northwest Multifamily team, Candice Chevaillier, Daniel Lim, Dea Sumantri and Chris Larsen.  The seller, a successful private investor, was pleased, as was the buyer with the ability to purchase the property and assume the attractive existing financing.  The seller commented, "It's been a great 23 years getting to know all our customers and serving their space needs at the Fremont Court and Equinox Building.  We're also very grateful for all the care and hard work by our employees at Equinox Properties Corp over these decades; and for the diligence of Candice Chevaillier and everyone at Lee & Associates marketing the property. We wish the best to our tenants and to the new owners going forward."
"This sale is a strong proof point of investors' continued interest in Seattle, considered one of the top multifamily markets in the country.  I expect the multifamily and mixed-use value fundamentals to hold strong through the coming years as Seattle continues to flourish," Candice Chevaillier said in a statement.
ABOUT LEE & ASSOCIATES
Lee & Associates offers an array of real estate services tailored to meet the needs of the company's clients, including commercial real estate brokerage, integrated services, and construction services. Established in 1979, Lee & Associates is now an international firm with offices throughout the United States and Canada. Our professionals regularly collaborate to make sure they are providing their clients with the most advanced, up-to-date market technology and information. For the latest news from Lee & Associates, visit lee-associates.com or follow us on Facebook, LinkedIn, Twitter and Link, our company blog.
###