ARLINGTON RETAIL CENTER PURCHASED FOR $7.165MM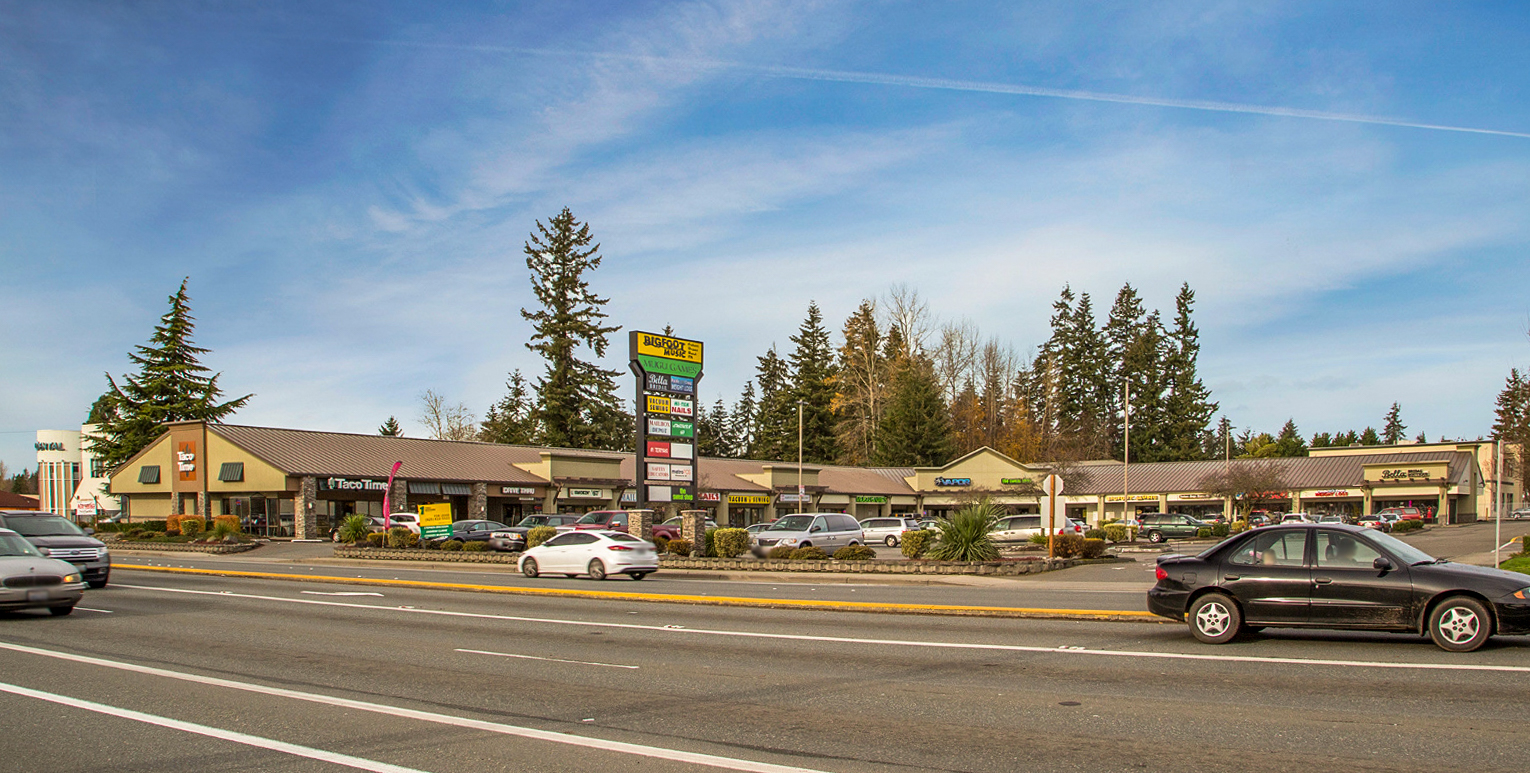 RARE DRIVE-THRU ANCHORED RETAIL CENTER NEAR AMAZON'S "PROJECT ROXY"
September 19, 2022 (Bellevue, WA) – Lee & Associates Commercial Real Estate Services is pleased to have brokered the acquisition of Smokey Point Plaza, a 24,794 square-foot retail center located in Arlington, WA, on behalf of their client 7 Lakes Development.
Located on 172nd Street NE in Arlington, Smokey Point Plaza was purchased for $7,165,000. The retail center consists of 13 tenants and was 100% occupied at the time of sale. Less than one mile away is Amazon's new 2.8 million square foot distribution center, contributing to the more than 1,000 new jobs being created in the immediate area. With its mix of national and regional tenants, including Pacific Northwest-based Taco Time, the property is positioned for long-term growth.
The asset fulfills the first portion of the buyer's 1031 exchange and permits the seller to exit after a brief holding period.   "This deal allowed the buyers to expand their real estate portfolio by acquiring a stabilized asset with a diverse tenant mix. The property offers primarily service-based retail presenting a hedge against e-commerce, and a robust nearly 30-year anchor tenant. ", noted Levi Sterley, Associate at Lee & Associates Commercial Real Estate Services.
The Lee & Associates team of Ted Wood and Levi Sterley represented the Buyer in this transaction.
ABOUT LEE & ASSOCIATES
Lee & Associates offers an array of real estate services tailored to meet the needs of the company's clients, including commercial real estate brokerage, integrated services, and construction services. Established in 1979, Lee & Associates is now an international firm with offices throughout the United States and Canada. Our professionals regularly collaborate to make sure they are providing their clients with the most advanced, up-to-date market technology and information. For the latest news from Lee & Associates, visit lee-associates.com or follow us on Facebook, LinkedIn, Twitter and Link, our company blog.
###