SOUND CREDIT UNION EXPANDS ITS TACOMA OFFICE SPACE BY 60%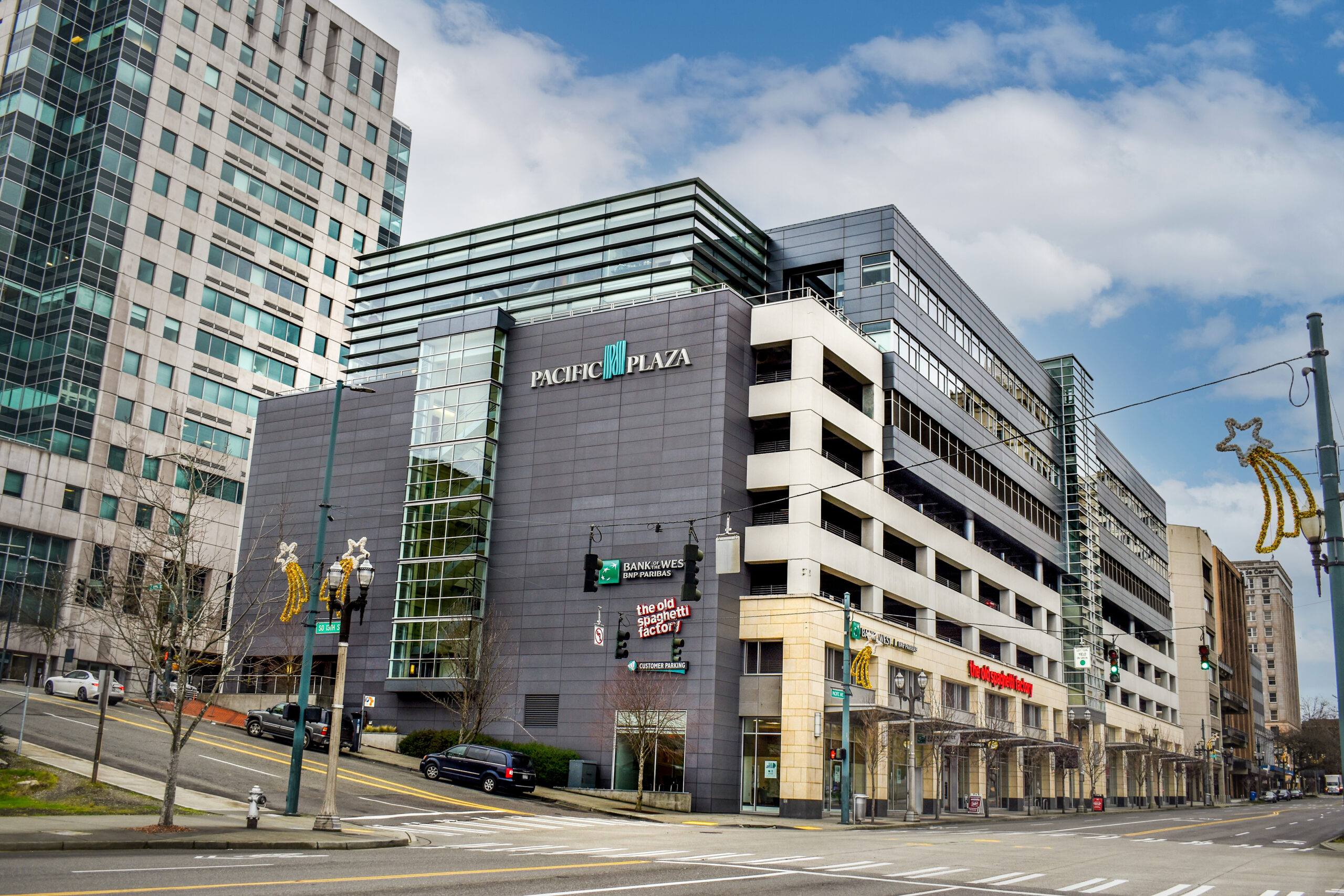 SOUND CREDIT UNION LEASES ADDITIONAL 22,721 SF IN DOWNTOWN TACOMA
September 30, 2022 (Seattle, WA) – Lee & Associates Commercial Real Estate Services is pleased to have represented Sound Credit Union in its 22,721 SF lease at Pacific Plaza, located at 1250 Pacific Avenue in Tacoma, Washington.  Harrison Laird of Lee & Associates represented the Tenant; the Landlord, Pacific Plaza Development LLC was represented by Chris Highsmith, Mike Hickey and Briana Hickey of Neil Walter Company.
Sound Credit Union has been headquartered in downtown Tacoma since 1940.  In 1979, Sound moved into its current headquarters located at 1331 Broadway in Tacoma. Over the past 4 decades, the credit union has grown to become one of the largest in Washington State. As the organization itself has grown, so have the number of employees. Approximately 175 of their 425 employees currently work at its headquarters. Sound's expansion at Pacific Plaza will grow its downtown Tacoma office footprint by over 60 percent.  As the organization continues to grow, and its employees continue to return to the office, the new facility will provide much-needed room to expand.
"Pacific Plaza had everything that Sound Credit Union needed," noted Harrison Laird of Lee & Associates.  "It was close to their current headquarters, has great parking, and the building itself has an open, modern feel.  Sound's employees are going to love the new building!"
Redeveloped in 2009, Pacific Plaza is the newest Class A office building in Tacoma; it was developed as a public/private partnership between Pacific Plaza Development LLC and the City of Tacoma.  In addition to it being Tacoma's only LEED Platinum office building, it was also the first speculative LEED Platinum building in the Pacific Northwest.  Jen Reed of Sound Credit Union noted that Pacific Plaza "provides an open floor plan with a modern feel and technology that will benefit team members. From an environmental sustainability perspective, Sound is pleased to move into a location that is LEED Platinum certified."
ABOUT LEE & ASSOCIATES
Lee & Associates offers an array of real estate services tailored to meet the needs of the company's clients, including commercial real estate brokerage, integrated services, and construction services. Established in 1979, Lee & Associates is now an international firm with offices throughout the United States and Canada. Our professionals regularly collaborate to make sure they are providing their clients with the most advanced, up-to-date market technology and information. For the latest news from Lee & Associates, visit lee-associates.com or follow us on Facebook, LinkedIn, Twitter and Link, our company blog.
ABOUT SOUND CREDIT UNION
Sound was founded in 1940 and today is one of Washington State's largest credit unions. With 27 full-service branch locations throughout the Puget Sound area, Sound provides their nearly 161,000 members with authentic and trusted financial support and services. Sound is driven by the purpose of standing with members, employees and the community through all waves of life.
###