TACOMA RHODES CENTER ADDS FOUR MORE TENANTS IN 17,000+ SF, NEARS FULL LEASE-UP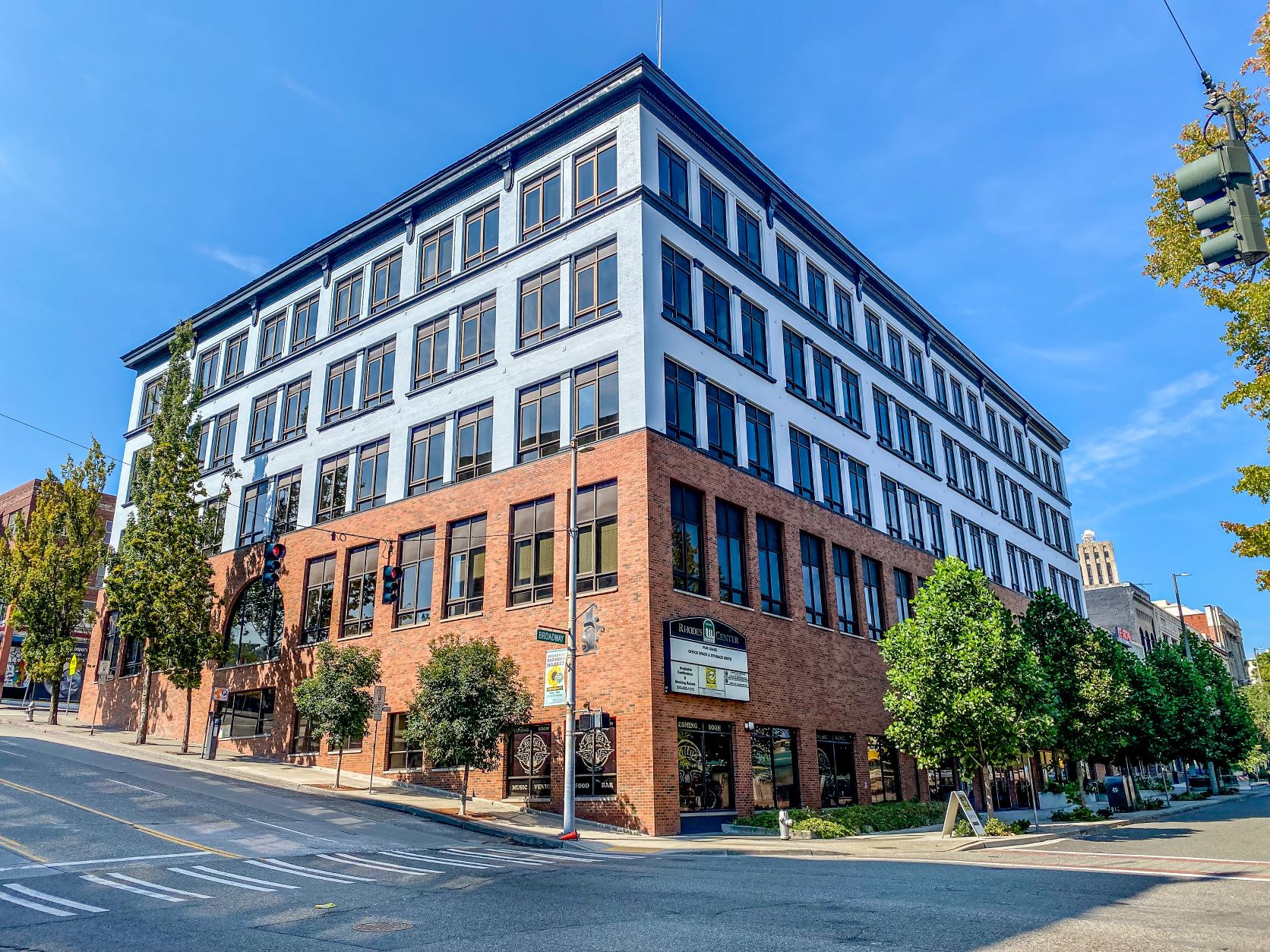 The 180,000 SF Campus is Leading the Way in Providing Amenities and Buildouts
October 24, 2022 (Bellevue, WA) – Lee & Associates Commercial Real Estate Services is pleased to have brokered four new leases totaling over 17,000 SF at the Tacoma Rhodes Center.  The newest tenants to the building, Maxim Healthcare Services, Mindful Support Services, ES Technologies, and CU Strategic Planning will all occupy the building immediately following their respective buildouts.
Eight new tenants have signed leases at Tacoma Rhodes Center in 2022 alone, accounting for over 42,000 SF of newly leased space at the campus.  Lease-up at the Rhodes Center is outpacing surrounding downtown properties, according to Harrison Laird of Lee & Associates.  John Bauder, who with Laird are the listing agents for the property, noted "The Landlord has done a great job of attracting tenants with high-end buildouts, flexible floor plans, and leasing incentives.  An aggressive marketing program combined with  the property's abundant parking, great accessibility, and recent improvements has led to ourtstanding recent leasing success".
The property is undergoing heavy renovations to refresh the interior and to provide state-of-the-art amenities for the tenants. The building even features a new yoga studio, virtual cycling classes, a new gym and locker rooms, and an HD Multisport Simulator in the new tenant lounge.  Amenity tenants such as Kelly's Olympian, a dining and bar venue; Campfire Coffee; and a new 10,000 SF coworking business, TRC Coworking Partners, will all be kicking off construction of their spaces at Rhodes Center later this year.  Laird states, "We are excited to see all of the activity at the building!  It has created a fun ecosystem and brought new energy to campus."
During the the COVID-19 pandemic, the vacancy in Tacoma's downtown office market hit a 10-year high at approximately 11.8%; the uncertain future of traditional office space put new pressures on Landlords and Tenants alike.  With several large blocks of space on the market, many office building owners were forced to reevaluate the future of their assets.
Under market-induced strain, employers are still struggling to hire new employees, retain existing employees, and encourage current employees to come back into the office.  This trend has fueled a renewed 'flight to quality' among tenants and the owners of  Rhodes Center jumped on the opportunity, quickly moving forward with a full campus renovation including all new amenity areas.
ABOUT LEE & ASSOCIATES
Lee & Associates offers an array of real estate services tailored to meet the needs of the company's clients, including commercial real estate brokerage, integrated services, and construction services. Established in 1979, Lee & Associates is now an international firm with offices throughout the United States and Canada. Our professionals regularly collaborate to make sure they are providing their clients with the most advanced, up-to-date market technology and information. For the latest news from Lee & Associates, visit lee-associates.com or follow us on Facebook, LinkedIn, Twitter and Link, our company blog.
###