LEE & ASSOCIATES' PHILANTHROPIC ARM RALLIES TO SUPPORT VICTIMS OF HURRICAN IAN
DONATIONS & HUMAN CAPITAL ORGANIZED THROUGH COMPASSIONATELEE PROGRAM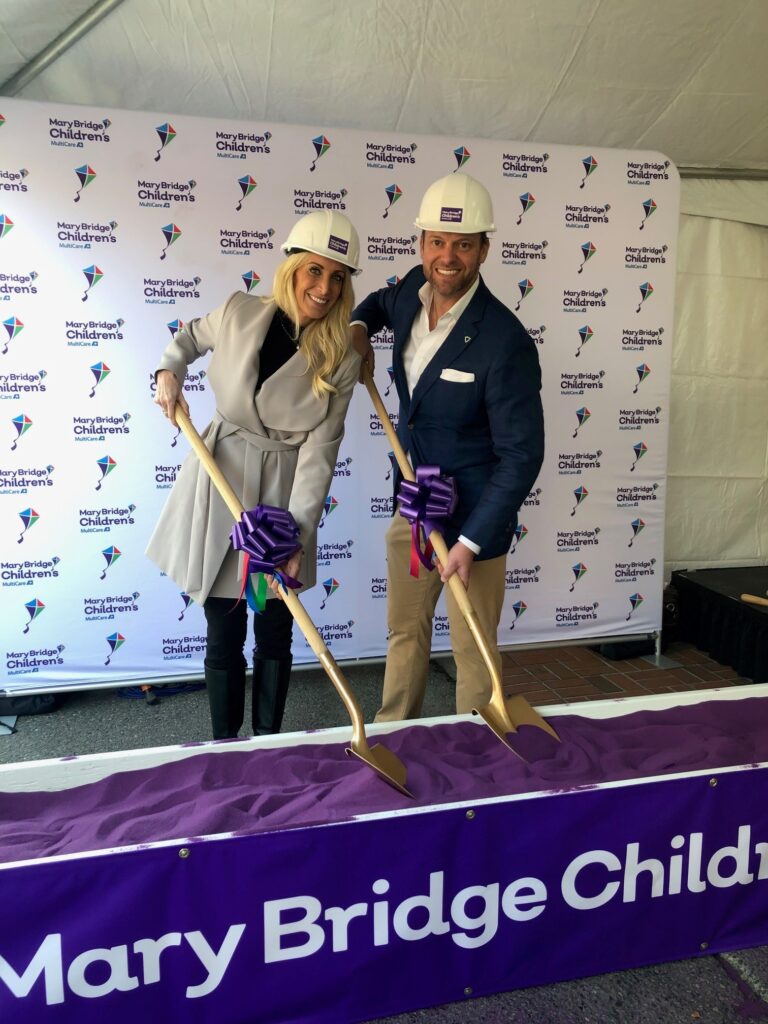 November 3, 2022 (Bellevue, WA) – Lee & Associates Commercial Real Estate Services, the largest broker-owned commercial real estate firm in North America, responded to the urgent needs of Hurricane Ian victims by rallying its network to solicit both financial donations and human capital support to assist with clean-up and rebuild operations. The effort was organized through the company's nationwide CompassionateLEE program, which regularly provides assistance to important causes of this nature, including providing donations, clothing and supplies to families and individuals displaced by the war in Ukraine. Christian Mattson, a Principal with Lee & Associates | Pacific Northwest, is a Board Member for CompassionateLEE.
Immediately after the war in Ukraine broke out earlier this year, CompassionateLEE initiated a program to solicit donations in support of the Ukrainian people. Philanthropy is a core initiative Lee & Associates nationally and the Pacific Northwest offices are no exception. Local efforts were spearheaded by Christian, who rallied the firm's brokers and employees to the cause.  "I really just delivered the message to our offices here in the Pacific Northwest. Our Team stepped up immediately and delivered in a big way!  One email from me and the money came pouring in."  The contributions from Lee & Associates offices across the country totaled $19,350.00, of which $12,275.00 came from Lee & Associates | Pacific Northwest.
Locally, Christian is a board member and Co-Chair of Allocations for Mary Bridge Children's Hospital and Health Network, a foundation near to his heart. Over the years, Christian has raised funds for Mary Bridge in his capacity as a board member as well as participating in the Annual Courage Ride, supporting the child abuse prevention program within Mary Bridge Children's. In February of this year, Christian was presented the inaugural "Golden Spandex" award for his dedication and services to the foundation.  In 2021, he raised more than $45,600 making Courage Ride history with the most funds raised by an individual in one season and retained his spot as top fundraiser for the Ride in 2022.
Christian leads by example. In addition to his own philanthropic work, Christian encourages others in the firm to contribute to these and other causes with not only donations, but also by spreading the word about them. "Philanthropy is important to me, which is why I'm so proud of my colleagues at Lee & Associates | Pacific Northwest. I'm incredibly fortunate to be surrounded by people who share a love of philanthropy and who all, foster the spirit of giving within our client base and at home. We all appreciate having a chance to give back to the community that has supported us and afforded us so much opportunity over the years".
CompassionateLEE, Lee & Associates' 501C-3 charitable organization, was founded in 2019 and is focused on bringing people together to assist our Lee family members and others in our communities in times of crisis. Our goal is to provide the members of our organization with an opportunity to focus on helping others by extending a hand of support in our local communities during an emergency or wherever we see a chance that someone may need our help. We also raise money through fundraising events, and money raised goes towards offering support when emergencies arise and to other worthy causes outside of our organization to do our part to make the world a better place.
ABOUT LEE & ASSOCIATES COMMERCIAL REAL ESTATE SERVICES
Lee & Associates offers an array of real estate services tailored to meet the needs of the company's clients, including commercial real estate brokerage, integrated services, and construction services. Established in 1979, Lee & Associates is now an international firm with offices throughout the United States and Canada. Our professionals regularly collaborate to make sure they are providing their clients with the most advanced, up-to-date market technology and information. For the latest news from Lee & Associates, visit lee-associates.com or follow us on Facebook, LinkedIn, Twitter and Link, our company blog.
###