1315 1ST AVENUE – SEVEN SEAS BUILDING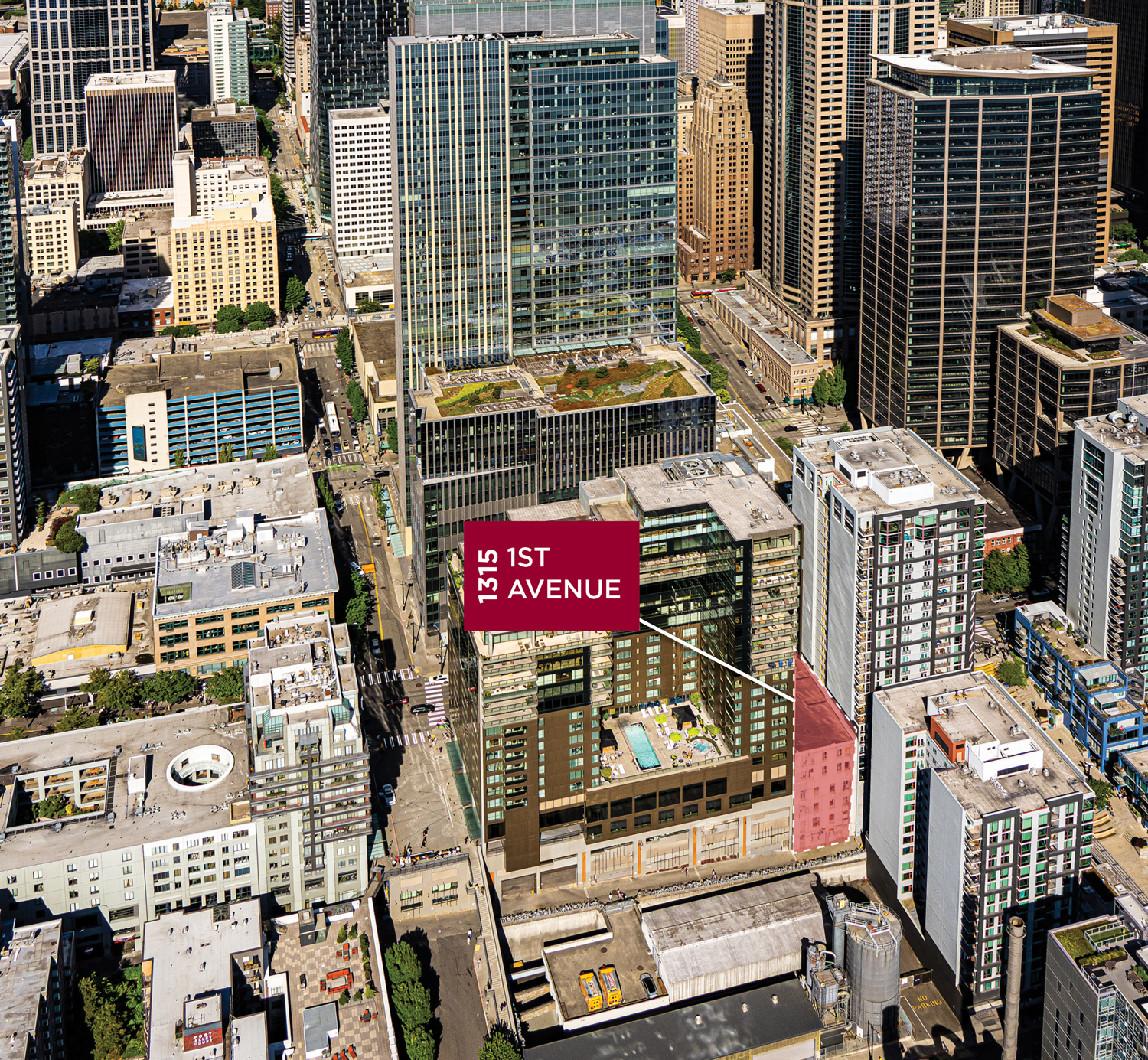 1315 1ST AVENUE – SEVEN SEAS BUILDING
DOWNTOWN SEATTLE ADAPTIVE REUSE INVESTMENT SALE
March 13, 2023 (Seattle, WA) – Lee & Associates Commercial Real Estate Services is pleased to have brokered the disposition of 1315 1st Avenue, also known as Seven Seas Building and formerly known as the Lusty Lady, a 24,880-square-foot building located in Seattle, WA, on behalf of their client Tolias C T Family LLP.
1315 1st Avenue is in the heart of downtown Seattle, one of the most amenity rich areas of the city. This exceptional location is adjacent to the Four Seasons, a block from Pike Place Market, across the street from the Seattle Art Museum, and a short walk down the Harbor Steps to the rapidly transforming waterfront. 1st Avenue is also a high-traffic transit corridor through the city and provides easy access to either end of the Highway 99 tunnel, Interstate 5, and down to the ferries at Colman Dock. The value-add sale traded at $3,000,000.
"This is an iconic building that many Seattle residents will remember for the creative marketing puns on the marquee. The building's location, character, and bones make it an incredible adaptive reuse opportunity, and we're excited to see how the buyer revitalizes the property," noted Alex Muir, Senior Vice President.
The six-story building, which was constructed at the end of the 19th century, is comprised of three floors above-grade at 1st Avenue and three floors on grade at Post Alley. The building started out as a sophisticated residential hotel – Hotel Vendôme – was repolished in 1919, and remained a hotel until Plymouth Housing converted the residential space into low-income housing in 1980. Starting in the 1950's, the lower levels of the Seven Seas Hotel were home to a number of colorful uses including a shooting range, an adult cinema, and eventually became home to the Lusty Lady in 1985. The structure will lend itself to the creation of a boutique commercial project featuring prime retail/restaurant space, and the opportunity to transform a truly unique Seattle asset.
The Lee & Associates team of Alex Muir, Stuart Williams, and Adrienne Hunter facilitated the transaction.
ABOUT LEE & ASSOCIATES
Lee & Associates offers an array of real estate services tailored to meet the needs of the company's clients, including commercial real estate brokerage, integrated services, and construction services. Established in 1979, Lee & Associates is now an international firm with offices throughout the United States and Canada. Our professionals regularly collaborate to make sure they are providing their clients with the most advanced, up-to-date market technology and information. For the latest news from Lee & Associates, visit lee-associates.com or follow us on Facebook, LinkedIn, Twitter and Link, our company blog.
###