Lee & Associates Grows Central California Presence with New Satellite Office in Bakersfield, CA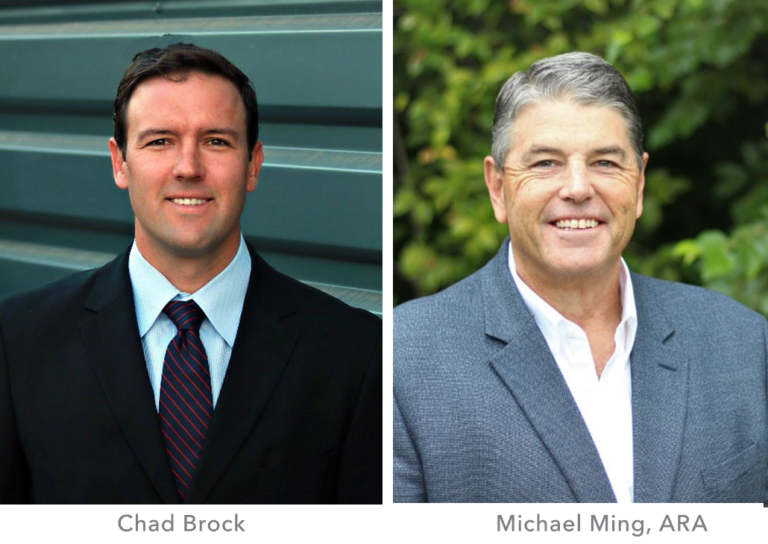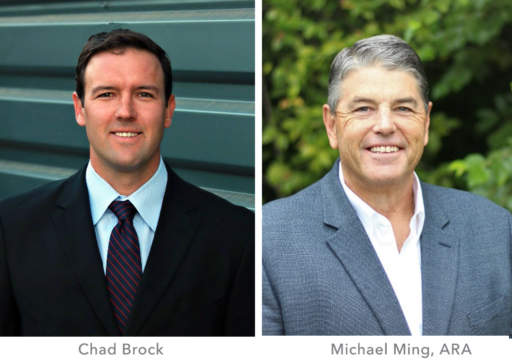 February 23, 2023 (BAKERSFIELD, CA) – Lee & Associates, the largest broker-owned commercial real estate firm in North America, announces the opening of a new satellite office in Central California. The office will specialize in industrial, agricultural land, office, and investment brokerage from Bakersfield to Fresno, with plans to strategically recruit teams that will grow its capabilities throughout the region.
The Lee & Associates Central California team will be led by Chad Brock and Michael Ming. Their team consists of eleven professionals, including Stephen Kritscher, JoAnn Wall, Greg Archer, Nat DiBuduo, Amanda Brock, Vali Nemetz, Janie Gatzman, George Ming, and Emily Ming. Our Lee & Associates Los Angeles North​​​​​​​ office will provide resources and assistance to ensure that the new Central California office is well-supported during its initial start-up period, until it transitions to a freestanding office.
"Our expansion into the Central California region is an exciting opportunity to service existing clients with their real estate objectives from Bakersfield to Fresno. The founding group of entrepreneurial brokers led by Mike Ming and Chad Brock will allow us to provide service in several asset classes while giving us new capability in the agricultural space," said Jeffrey Rinkov, CEO of Lee & Associates. "The team brings decades of experience advising landowners and valuing agricultural land. They have an expert-level understanding of mineral rights, water rights, and other elements of agricultural real estate. Lee & Associates' market share and long history around this growing region should provide a foundation for great success."
Central California is the largest agricultural area in the US by GDP. In addition to being a national leader in the oil and gas sector by gross revenues and output, the Central California region also provides over 50% of the state's renewable energy with an ever-growing logistics and warehousing sector. Home to over 5 million people, this region has the largest population growth projections and development potential in California and maintains the highest level of affordability in the state.
"We're very excited to establish a Central California office", said Mike Tingus, President of Lee & Associates Los Angeles North, "as many of our clients have properties within the market and many of our user clients are escaping the tight vacancies in Southern California to take advantage of the great employment base and the diversity and affordability of housing."
Brock, an 18-year industry veteran, owned and operated his own full-service commercial real estate firm, which was previously the NAI Global office in Central California. Throughout his career, Brock has participated in more than $1 billion in transaction value, and the development and value add repositioning of over 5 million square feet of industrial, office, and retail properties. He has sold over 66,000 acres of land and negotiated lease transactions on over 2 million square feet of commercial property, assisting private and institutional investors, Fortune 500 companies, and small businesses across Central California.
Ming has owned and operated Alliance Ag Services, Inc. since 2002, a full-service Ag brokerage and consulting firm in the southern San Joaquin Valley of California. His team has extensive experience in agricultural, renewable energy, and water banking property transactions. Alliance Ag Services, Inc. has closed transactional value in excess of $1.2 billion. In addition to being a licensed California Real Estate Broker, Ming is a certified general real estate appraiser and is a member of the California Chapter of the American Society of Farm Managers and Rural Appraisers (ASFMRA), Rancheros Vistadores, Kern County Farm Bureau and California Farm Bureau, Water Association of Kern County, California Association of Winegrape Growers, and the California Fresh Fruit Association.
"We're looking forward to building on the culture that Lee & Associates has established throughout North America. The model is unique in that it provides the best platform to grow and operate a territory and allows access to the larger national market for its clients," said Brock. Ming added that "Adding our highly trained agricultural and renewable energy services professionals to Lee & Associates is something we're excited about, as well as engaging with clients and other Lee professionals to offer our Ag knowledge in brokerage, valuation, lending, and management fields on a regional, national, and global level."
Lee & Associates has established an emphasis on expansion. With the help of John Sharpe, Board of Directors member and expansion chair, new office locations in the last five years include Kansas City, KS; Baton Rouge, LA; Calgary, AB; Nashville, TN; Los Angeles – Downtown, CA; San Francisco, CA; Omaha, NE; Naples, FL; Washington, DC; Boston, MA; Toronto, ON; Cincinnati, OH; Raleigh, NC; Miami, FL; and Seattle, WA.
The Lee & Associates Central California office will be located at 5401 Business Park South, Suite 122 in Bakersfield, California. To contact Chad Brock or Michael Ming, please email cbrock@lee-associates.com or mming@lee-associates.com.
ABOUT LEE & ASSOCIATES
Lee & Associates offers an array of real estate services tailored to meet the needs of the company's clients, including commercial real estate brokerage, integrated services, and construction services. Established in 1979, Lee & Associates is now an international firm with offices throughout the United States and Canada. Our professionals regularly collaborate to make sure they are providing their clients with the most advanced, up-to-date market technology and information. For the latest news from Lee & Associates, visit lee-associates.com or follow us on Facebook, LinkedIn, Twitter, and Link, our company blog.
###